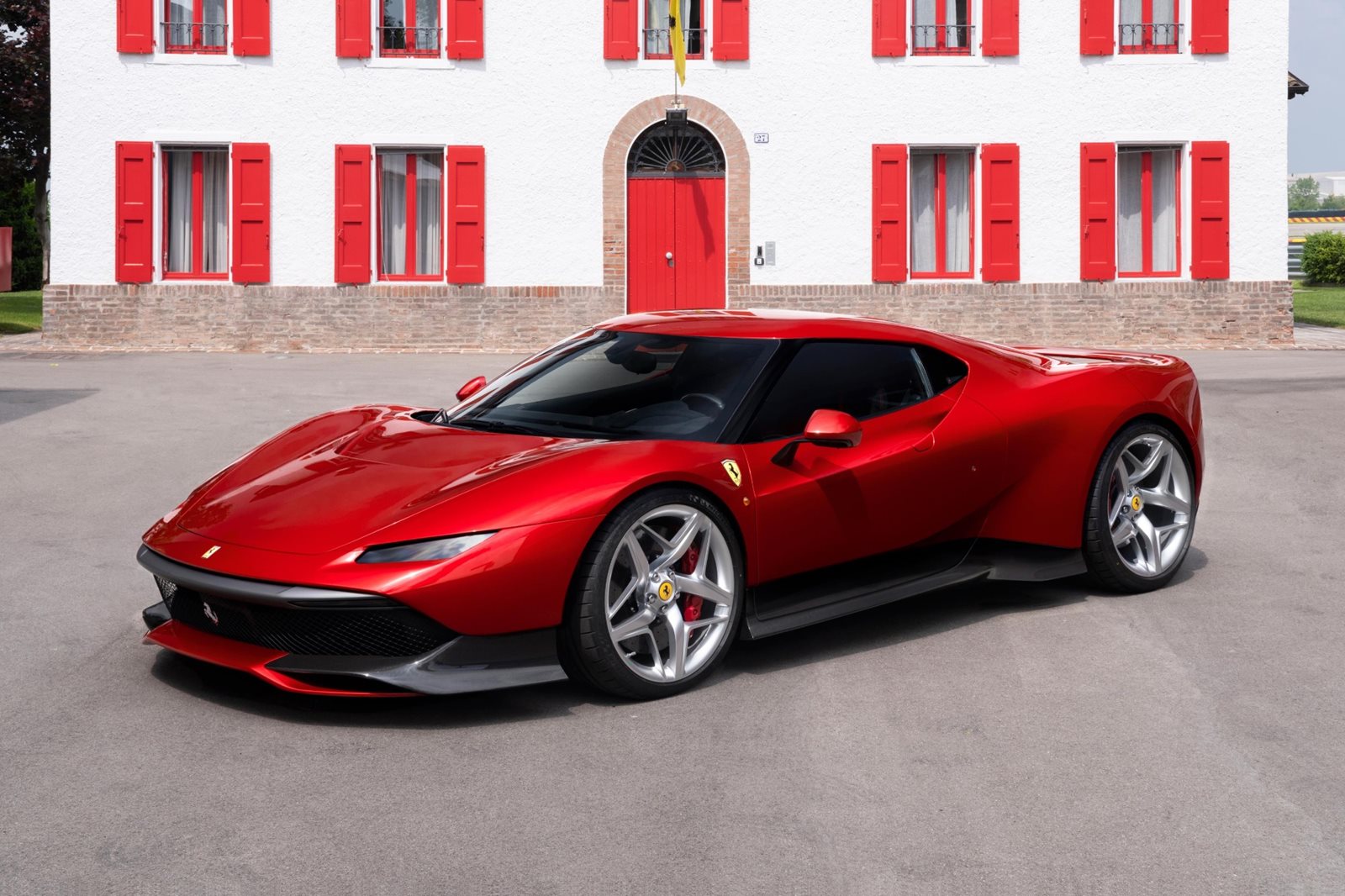 If you have an endless amount of cash, Ferrari will be more than willing to build you a one-off car to add to your collection. The latest of these is called the SP38 which is set to make its debut at the Concorso d'Eleganza Villa d'Este this Saturday.
The SP38 has 488 GTB running gear and chassis, its bodywork is all-new and a product from the Ferrari Design Center. The client, according to Ferrari, has a "deep passion for racing" and the car's unique exterior design very much reflects that.
The manufacturer notes that the bodywork is a radical departure from that of the 488 and they are not wrong as its mass is now concentrated over the rear wheels with a wedge design up front.
The headlights are extremely unique and and they were made as thin as possible resulting in the legally required daytime running lights to be moved to the bumper lip. This is a nod to the 308 GTB if you take a look at the classic prancing horse.
Power comes from the twin-turbo, twin-intercooled 3.9-litre V8 found in the 488* and with its three-layer metallic red exterior paint, the SP38 is achingly gorgeous.
*Whether it delivers the same 661 hp is yet to be known but we would not be surprised if the engine has been upgraded to Pista-spec and produces the same 710 hp as the track-focused 488.