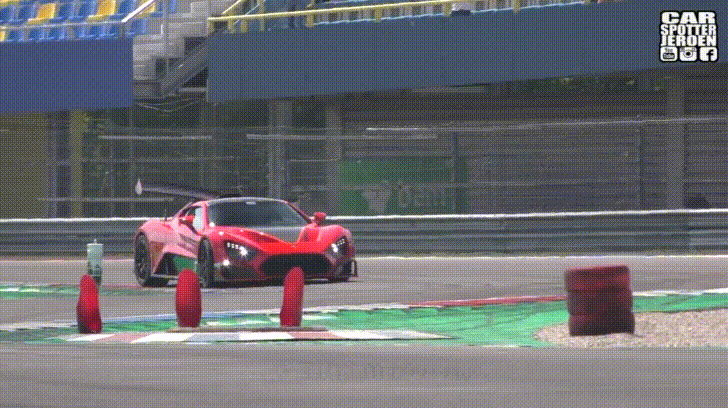 Many of today's modern supercars and hypercars rely on active aerodynamics with flaps, wings and shutters all moving autonomously to provide the optimum amount of grip but nothing is quite like the Zenvo TSR-S' active rear wing.
Under hard braking it pops up acting like an airbrake and through bends it swivels and swings like a contortionist. The TSR-S's wing uses a Centripetal Wing which means it uses two rotational axes which allow it to function as an air brake and a cornering stabilizer, the first of its kind.
"The TSR-S wing concept is able to maintain the high downforce and generate a large inwards directed force," Kasper Damkjær, senior fluid mechanics specialist, involved in the development of the TSR-S aerodynamics, explained when the car was revealed earlier this year. "When the wing is tilted, downforce is only decreased by 3%, while an inward directed force of 30% of the wing downforce is generated."
As a reminder this beastly creation is powered by a flat-plane crank 5.8-litre V8 with two superchargers pumping out 1,177 hp (878 kW). This allows the machine to rocket to 100 km/h in 2.8 seconds and 200 km/h in a very impressive 6.8 seconds.