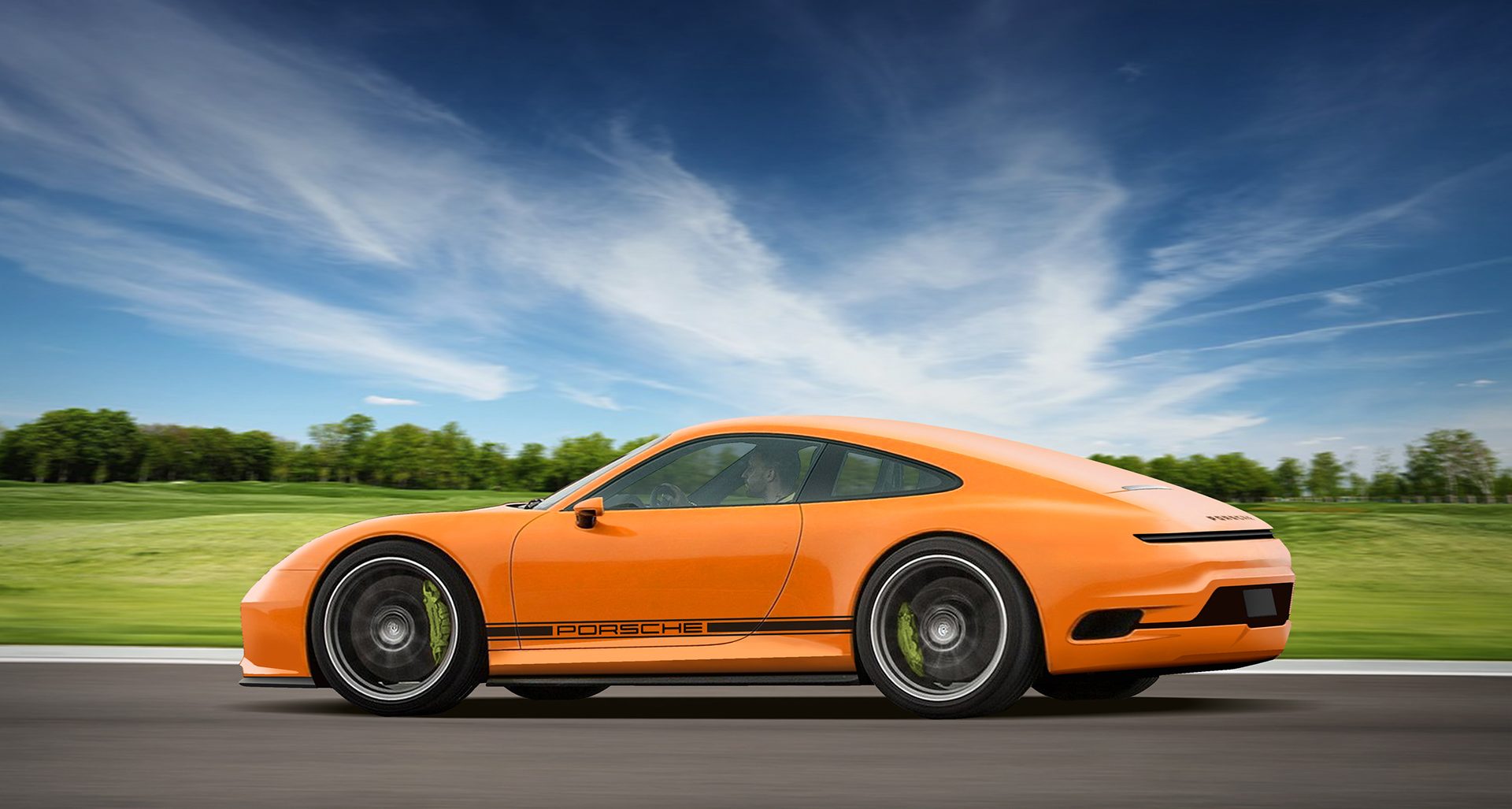 With the Porsche Mission E finally on the surface with the name tag Taycan, it is now evident that the company is heading towards a world of electrification. This means that the 911, being the heart of Porsche will also have to go all-electric in years to come. And for now at least, thanks to Dejan Hristov, we can have an idea of what a future all-electric Porsche 911 will look like.
These renders reveal Hristov as quite an inventive individual – the 911 pictured here represents a radical departure from the conventional, petrol-powered 911. One could even say that it's too futuristic for a 911; a car which over its years of existence has proved to be quite reluctant to change. Yes, the front end is 911-like, but the rear might just be a bit too ambitious.
Hristov confirms that his most revolutionary initiative on this car is the result of the taillights: "the lights are holograms. In this way, they can be very large and visible from any angle," the creative said. Hristov also added that the design could also be used to display information; so people driving behind the 911 can read about the road and traffic ahead.
Judging from the renders, Hristov also reckons the future 911 could do with getting rid of the rear window. A suggestion of autonomous driving or a camera-filled future? Nonetheless, the cartoonish futuristic 911 also features a straight sheet metal slab instead of a window.
Apart from the fact that we're dealing with a 911 which is quite a primitive sports car from a design perspective, there are some design touches on these renders that are not only against road regulations, but are also not quite feasible. These renders are therefore not quite what the future holds for the 911, but you simply cannot argue the ingenuity behind them.