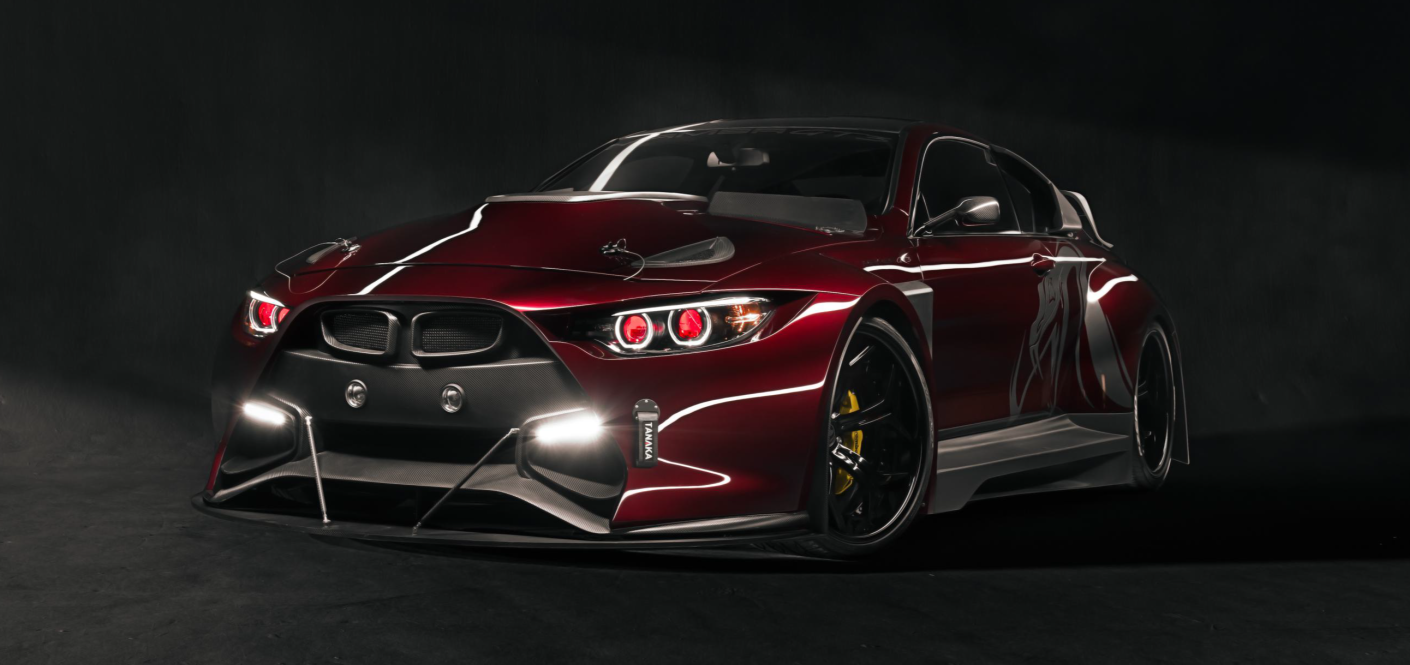 As we know tastes differ between everyone and the wide body scene is defintely growing at a rapid rate but this kit from Hoffy Automobile might take things a little over the top with their 2018 Mamba GT3 Street.
This creation started out life as a BMW M4 but now looks absolutely nothing like it thanks to Hoffy Automobile.
Externally it received a red candy colour paint job, full widebody DTM/GT3 spec kit made from CFRP, a bespoke GT3 spoiler, rear diffuser, LED headlights, racing lights, GTS OLED taillights and some carbon fibre side mirrors.
Inside it received a full alcantara European stitch bespoke interior with alcantara British racing seats and a steering wheel to match. You also get a GTS style armrest, optional roll bar, F1 paddle shifter, full racing 6vage system and a bespoke audio entertainment system.
So what is under that ostentatious hood? Well some of the mods include a PURE Turbo Stage 3 twin turbo system upgrade which cranks output up to 750 hp (560 kW). The changes also included an Eisenmann GT series PRO RACE exhaust, bespoke down pipes, modified dual clutch transmission, airbox system and a full racing GT suspension setup.
Wrapping up the kit you get a set of 21-inch 3-piece VELLANO rims wrapped in Pirelli P Zero Neo tyres covering some Brembo GT series brakes.
According to the tuner, the Mamba GT3 has been designed and engineered to be the benchmark of the top of the line performance and aesthetics based off the BMW F82 Platform. Our conversion adds a brand new body by Casborn Styling Studio, made using Carbon Ceramic Composites, a race and aerospace tested material, an entirely redesigned front bumper, huge air dams, intakes, active front diffuser, side design rockers, rear wing and widened fenders.
The power upgrade means the car needs less than 3.1 seconds to reach 60mph (96km/h), compared to the stock version's 4.1 seconds.
Swing and a miss or so unique that you love it?