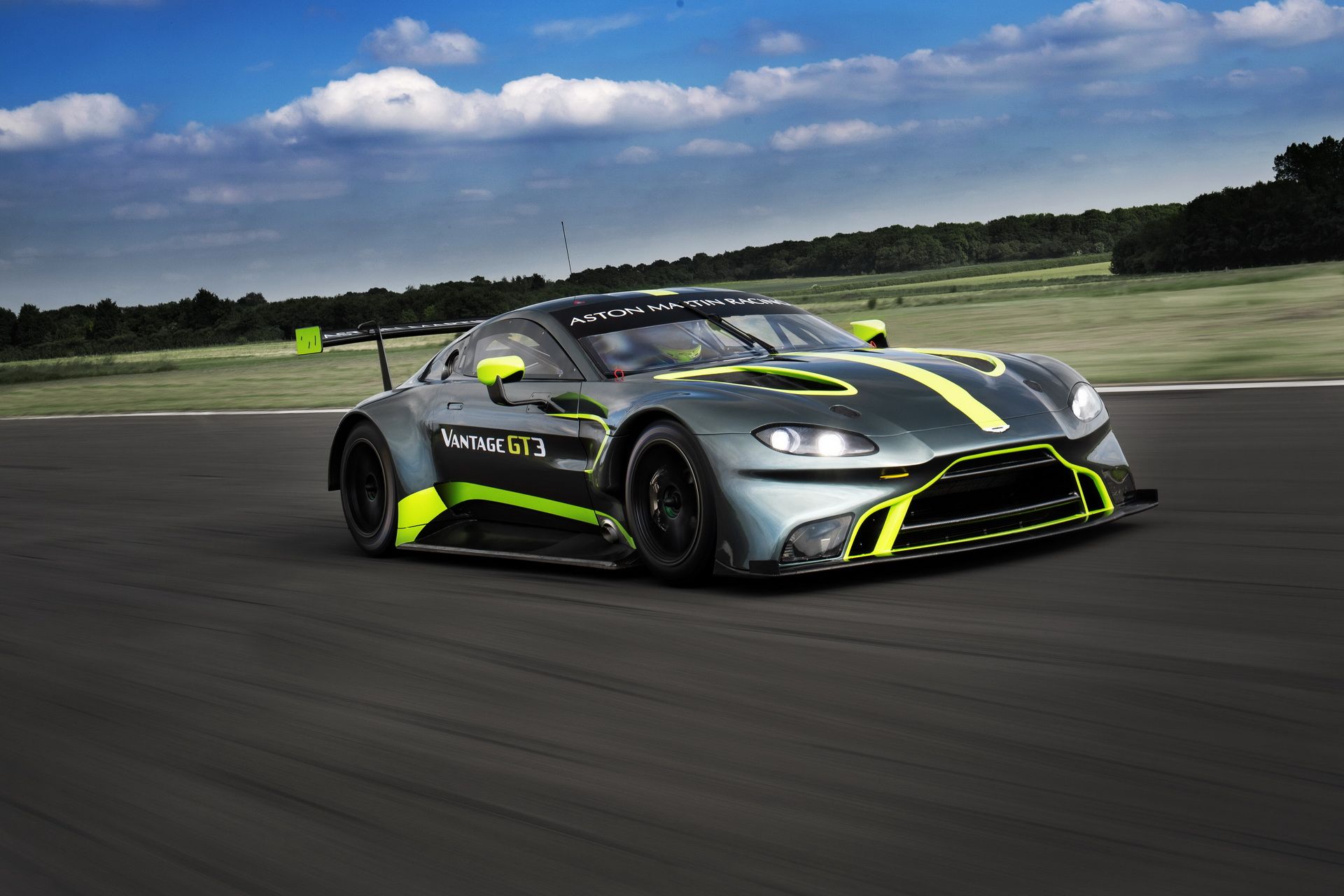 Ahead of the iconic Le Mans weekend, Aston Martin has taken the wraps off the new Vantage GT3 and GT4 race cars which will be making their racing debut at the Aston Martin Racing Le Mans Festival.
As expected, they are derived from the Vantage GTE (which will be participating in the 24 Hours of Le Mans) which means they also pack the AMG-sourced, turbocharged 4.0-litre V8 unit found in the road car.
The Vantage GT3 weighs in at 1,245 kg and pumps out around 535 hp (400 kW) and 700 Nm of torque depending on the boost pressure setting. It also features a steel roll cage, an Xtrac six-speed sequential gearbox, an Alcon multiplate clutch, Öhlins four-way adjustable dampers and Alcon brakes.
The GT3 will continue development until the 1st of March next year when it will replace the company's most successful customer racing car to date, the V12 Vantage GT3 (this is still winning races after seven years).
The GT4 will also continue development throughout the year with the homologation date matching that of it's GT3 sibling.
"Driveability and a wide operating window remain key targets for us as we develop the new Vantage GT3 and GT4 racing cars," said Aston Martin Racing Managing Director John Gaw. "The fact that our customers can still purchase the V12 Vantage GT3 and be competitive seven years after it was introduced is a fantastic legacy to build on, and the new cars will take this concept on in leaps and bounds."