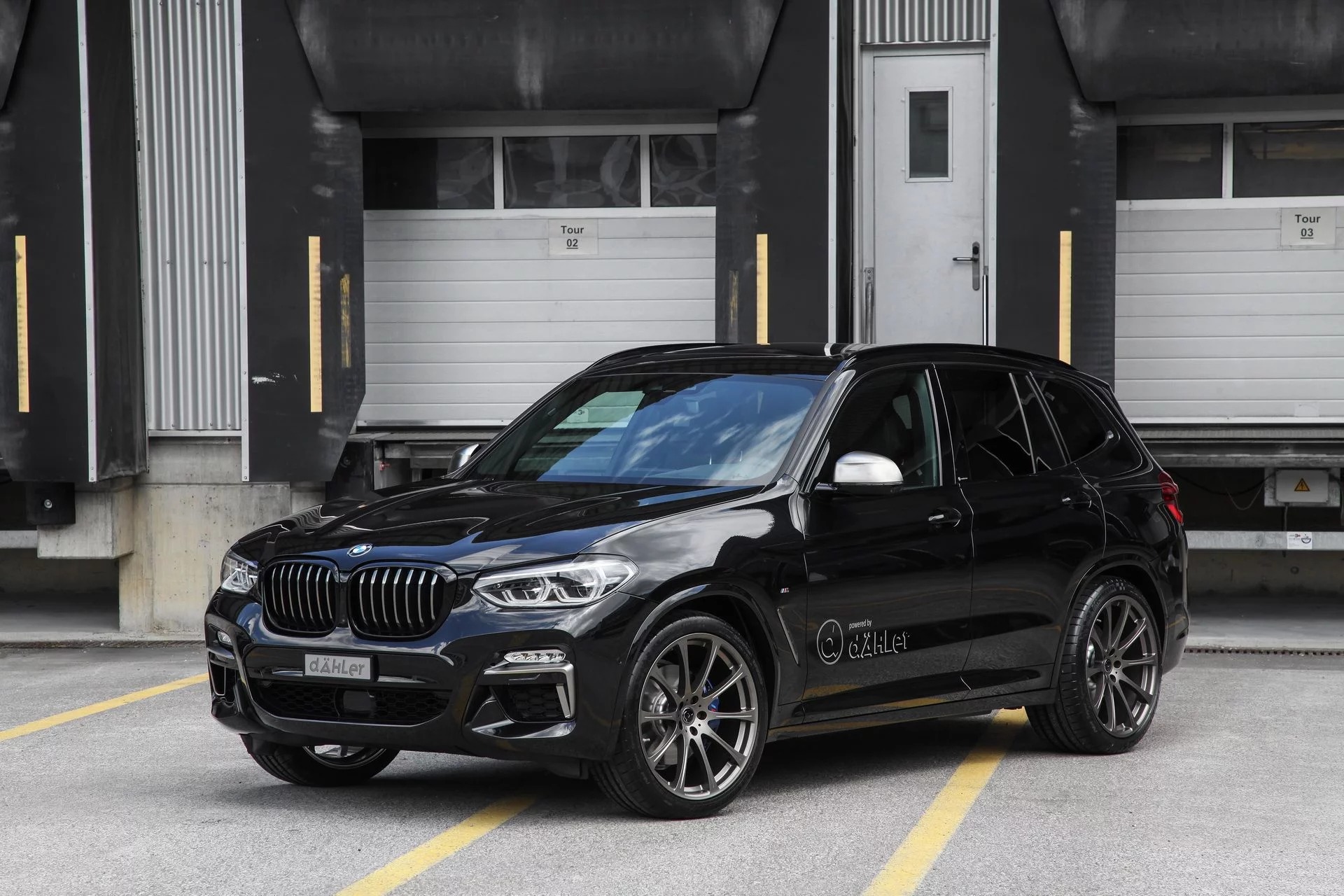 Dahler has already treated the BMW X1 to a makeover but their latest project uses the highly impressive X3 M40i as a starting point.
Visually they fitted some new lightweight forged alloy wheels, 'Competition Line' badges and a lowered suspension, which gives the mid-size SUV a lot more presence.
From the factory the X3 M40i packs 355 hp (265 kW) and 500Nm of torque, allowing it to sprint to 100 km/h (62 mph) in just 4.8 seconds. The Dahler tuned version procudes 414 hp (309 kW) and 630 Nm of torque, which will definitely improve it's performance figures but nothing official has been released yet.
Other mods include the custom stainless steel exhaust system with four pipes, custom mirror casings and blacked-out trim in various places like the grille surround.
The tuner says that they can also modify several other versions of the all-new X3, and not just the M40i flagship.