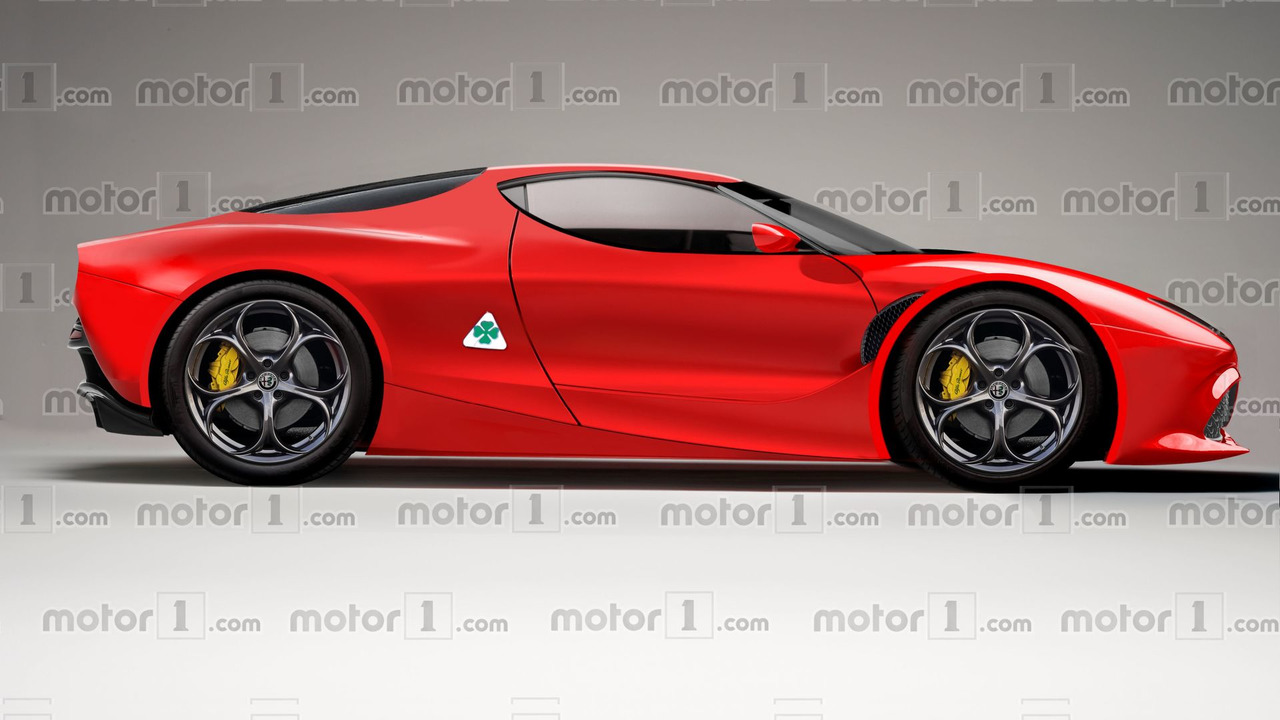 Last week we heard some great news from Alfa Romeo with confirmation of the GTV (Giulia Coupe) and the more potent new 8C Coupe.
Not only were the models confirmed but they were also teased and thanks to the 8C silhoutte, the crew from Motor1 decided to render the entire side profile of the mid-engined supercar.
The profile is very clearly low-sling and sleek and the overall render proportions are probably not far off from what we will see.
As a reminder this 8C Coupe is expected to pack one serious punch. It will adopt a mid-engined layout with a biturbo conventional engine. There is also going to be an electrified front axle, thus turning the resurrected 8C into a hybrid with a combined output of more than 700 horsepower. That should be enough grunt to sprint to 62 mph (100 kn/h) in less than 3 seconds.
When will we see it? No date has been disclosed but thanks to the conference last week it will be with us before or in 2022.