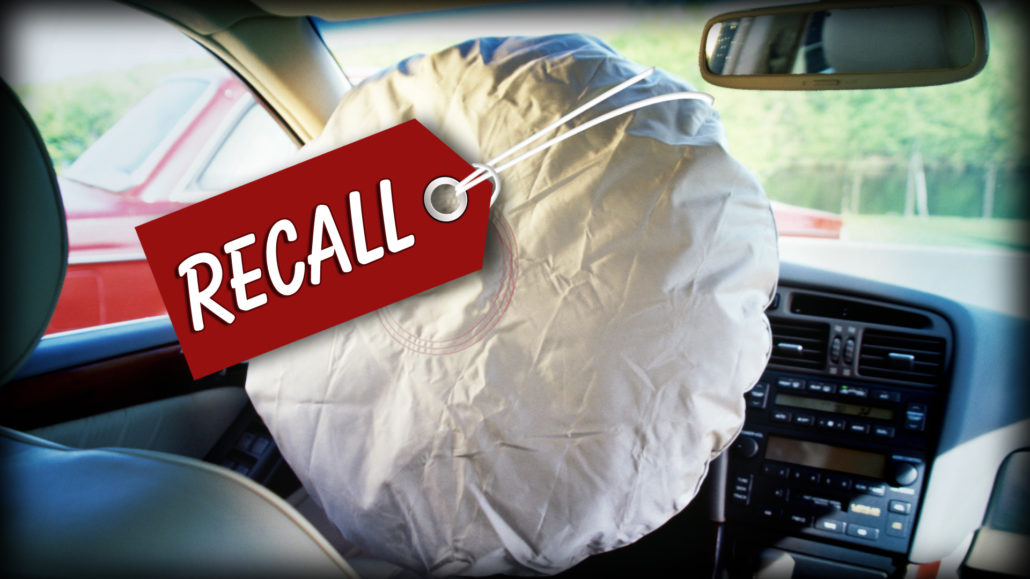 Generally, when the manufacturer of your vehicle issues a recall, you'll receive notice of it via email where you are given an outline of the problem and urging you to take the car to a dealer to get it fixed. If the safety issue is more serious or time sensitive, you might also get a phone call.
How vehicle recalls happen is quite simple really but to sum it up, an automaker issues a recall when it has some reason to believe that there is a defect that could compromise safety of the driver and occupants.
These defects can be related to the car's design, to a batch of parts that weren't made as well as they should have been, or even in today's technology-focused society a software bug that managed to slip past the manufacturer before went into production.
The key point is that there's some reason to believe that your car may have a defect (that's the official term) and reason to believe that defect might, even if it's a stretch, compromise safety.
Generally speaking there is no cost transferred to you the owner but what about the affect it has on your car insurance? Generally speaking there is no impact on the insurance because the car will most likely be still under the manufacturer's warranty and it becomes their responsibility to carry out repairs.
Since we on the topic of recalls we take a brief look at the top 5 worst (most cars affected) recalls in history.
1) Takata Airbags
Back in 2013, more than two dozen automakers were forced to recall close to 70 million vehicles after receiving reports of a defect in airbags from Japanese supplier Takata. The faulty airbag inflators could rupture, releasing metal fragments that could strike the driver and passengers.
2) Ford Rolling Away
Back in 1981 Ford was swamped with reports and lawsuits that its cars had defective parking gear that caused them to slip into reverse and roll away. At least 98 fatalities were reported because of this defect and resulted in 21 million cars being 'recalled'.
3) Ford Cruise Control Fires
The Ford cruise control recall included 14 million vehicles after it was discovered that the cruise switch in affected vehicles can fail, potentially causing a fire and other problems. The cruise control deactivation switches were a fire hazard even after the vehicle has been switched off.
4) Toyota Sudden Acceleration
2010 was a bad year for Toyota with their sudden acceleration scandal making headlines. A total of 9 million vehicles were recalled. Hundreds of Toyota customers were in "rebellion" after a series of accidents were apparently caused by the unintended acceleration.
5) Volkswagen Diesel Scandal
In 2015, Volkswagen announced it would be recalling 8.5 million diesel vehicles as the cars were fitted with software that allowed them to cheat emissions tests.
This article was commissioned by the team over at Hippo.co.za as they have also recently published an article about vehicle recalls.