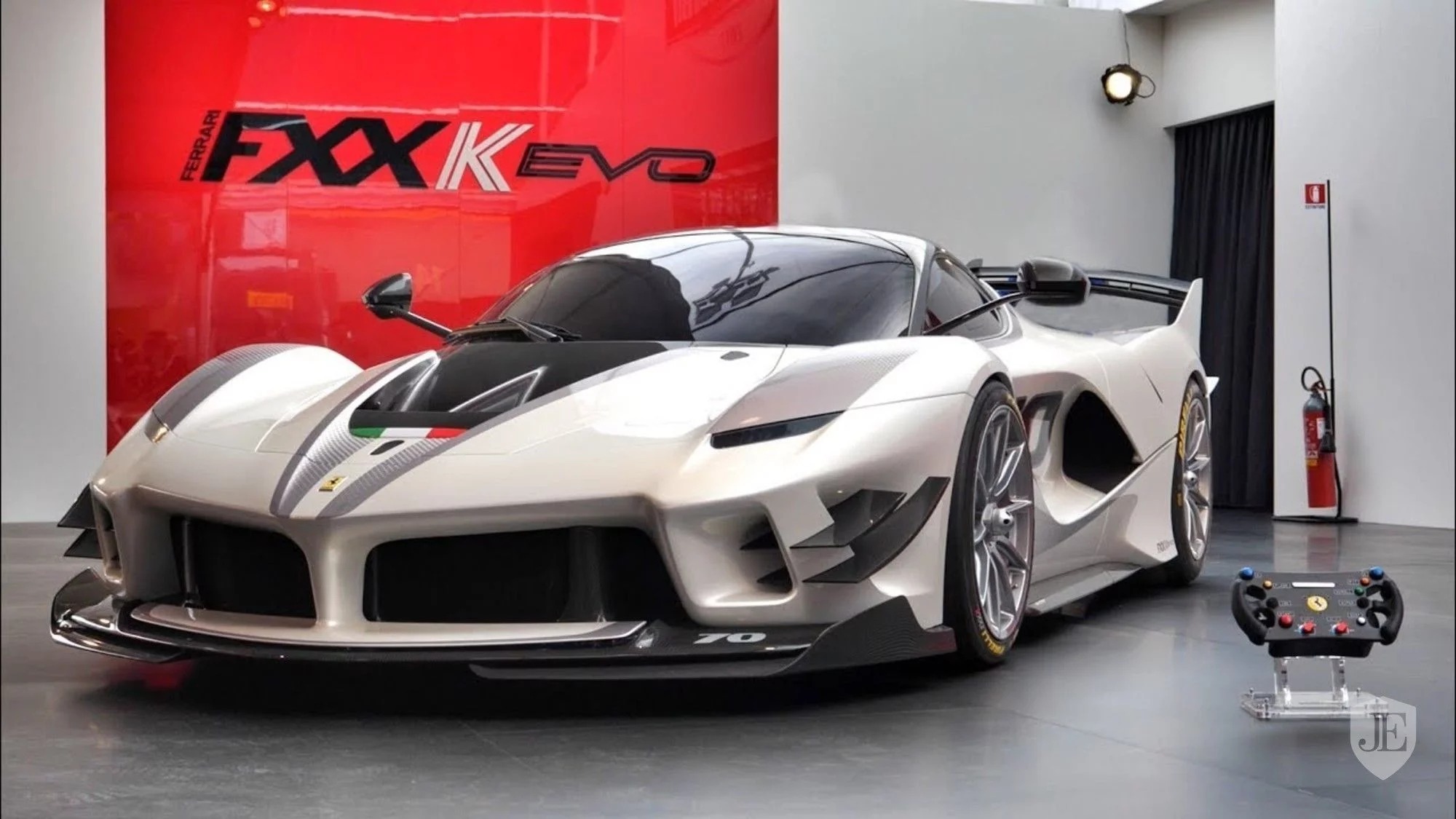 If you are one of Ferrari's most elite customers you are invited to buy into the XX client development program for the chance to get behind the wheel of Maranello's latest track-focused hypercar.
Currently the ultimate track-only prancing horse is the FXX K Evo and according to Knight International, you have an opportunity to buy one.
The Evo version produces a whopping 23 percent more downforce than that 'standard' FXX K and a drastic 75 percent more than the road-going LaFerrari.
With only 40 examples made, the opportunity to acquire an FXX-K with or without the Evo package is a rare one indeed. What's more is that judging from the number of livery this appears to be the very one that the factory chose to unveil, adding that much more to its allure.
The listing states that it is in Italy with just 200 km (124 miles) on the clock and has never been crashed. The dealer has not disclosed pricing but as an added bonus (extra cost of course) they say they will arrange to have it converted to street-legal trim which would make it the first FXX K Evo in the world to undergo this transformation.