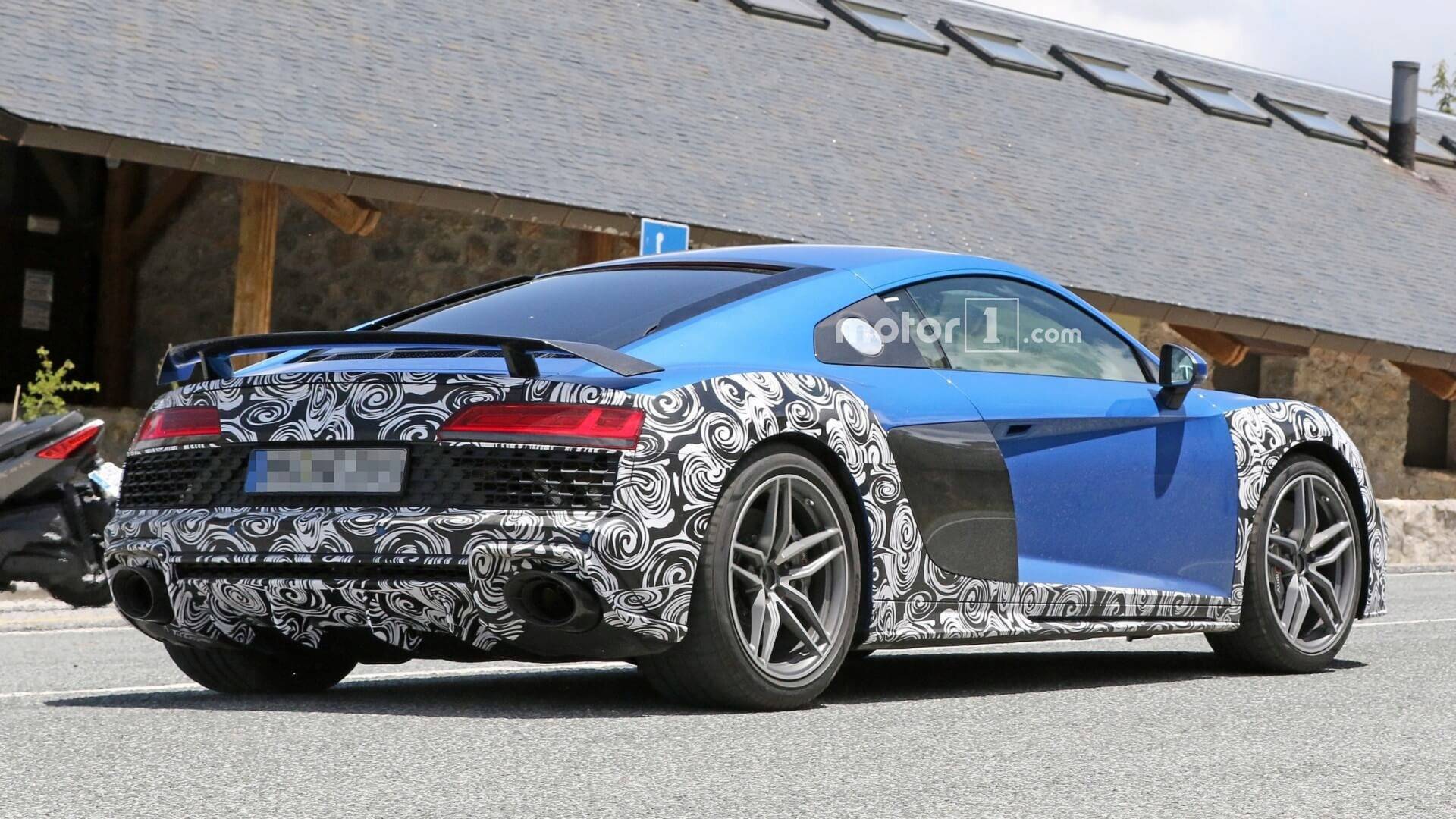 At this stage of the game a third generation Audi R8 is highly unlikely but as we know manufacturers love to tinker and play with current models to further evolve them into a better package.
These new spy shots show some definite changes to the supercar  with a redesigned bumper featuring bigger side intakes with a mesh pattern similar to the front grille.
The most obvious changes have occurred at the back where the bumper has been redesigned to accommodate the two oval exhaust tips, which lead us to believe we could be looking at a new R8 GT.
Take a look at the side profile and you will notice the side sills have an opening nearly as long as the doors which likely means there is a need for increased airflow and aerodynamic efficiency all for the sake of further increasing performance.
We know the 5.2-litre V0 engine can push out 630 hp in the Lamborghini Huracan Performante so would we see this level of output for the R8 V10 GT?
An official reveal should take place this year and in our opinion, this will be the ultimate expression of the R8.