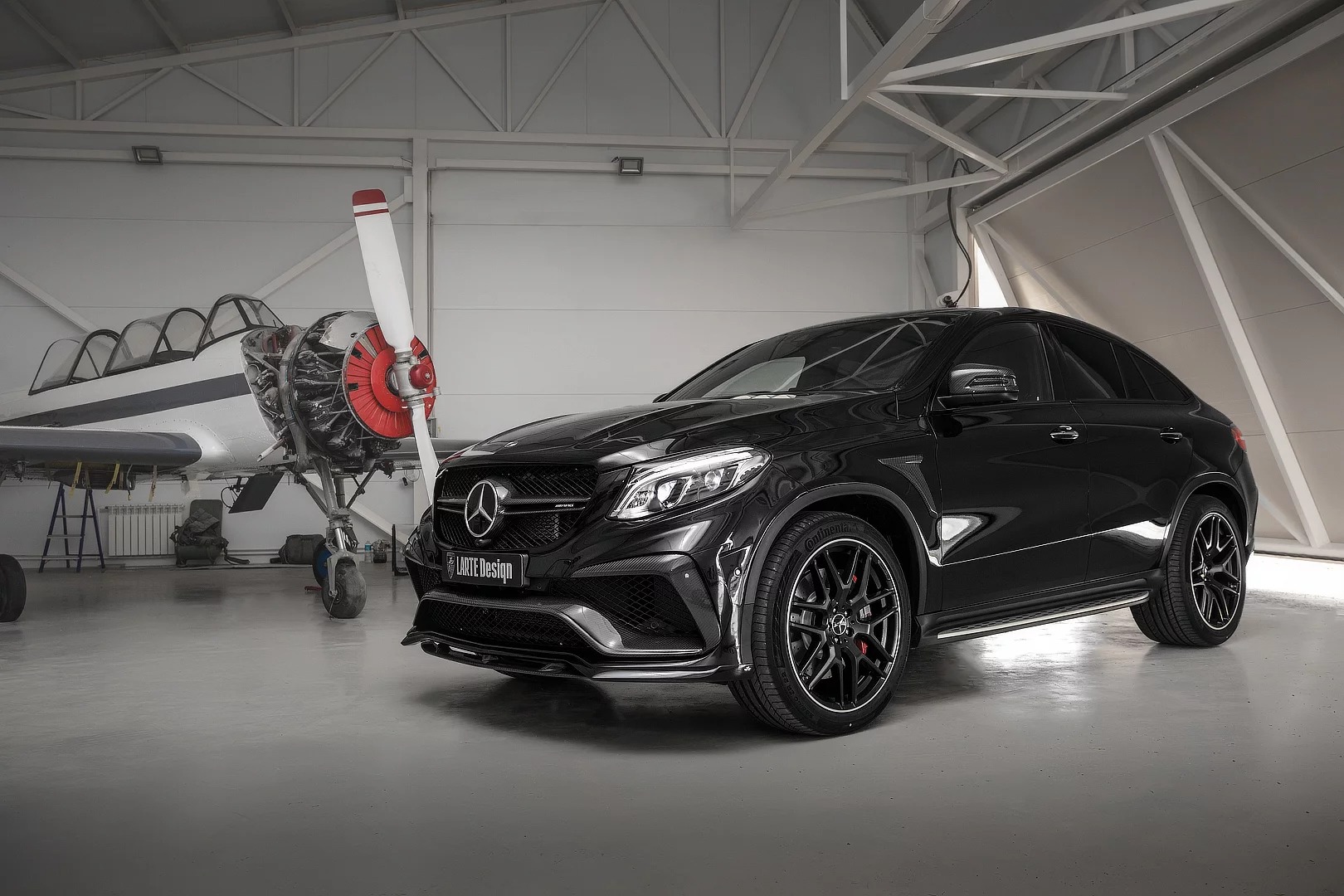 Larte Design is a tuning company well known for making their own versions of Mercedes-AMG products. Quite recently, while celebrating its sixth anniversary, it unveiled its idea of the C-Class Coupe. And now, the company is showing off its tuning package for the Mercedes-AMG GLE63 S Coupe.
In addition to Larte's standard customized exterior kit, buyers have an option of lightweight carbon fibre bits and pieces. This might at first seem unnecessary as the standard kit includes bespoke bodywork with the front end featuring a custom front bumper, front bumper insert, front splitter. The rear meanwhile includes a custom rear bumper with a brake light, rear diffuser, and wing pads where you will find a discreet Larte logo.
If the standard kit still doesn't feel special enough, you can opt for additional carbon fibre components, such as an additional bumper insert, front splitter, radiator grille, wing pads, and the rear diffuser. This optional exterior package is less subtle on the big coupe.
In general though, Larte Design's modifications on the Mercedes GLE63 S AMG is rather diplomatic, even more so when you start to take consideration of the likes of Lumma or TopCar where these tuners just seem to have lost their minds and went bezerk with the sleek Mercedes-AMG SUV Coupe in terms of both looks and performance.
It is then up to the same buyers who think that the stock GLE63 S AMG seems too tame or lacks exclusivity whether they want to go for a complete batmobile with massively flared wheel arches, enormous bumpers and a giant rear wing like a Hamman-tuned Mercedes-AMG GLE63 or the more grown up Larte-tuned model.