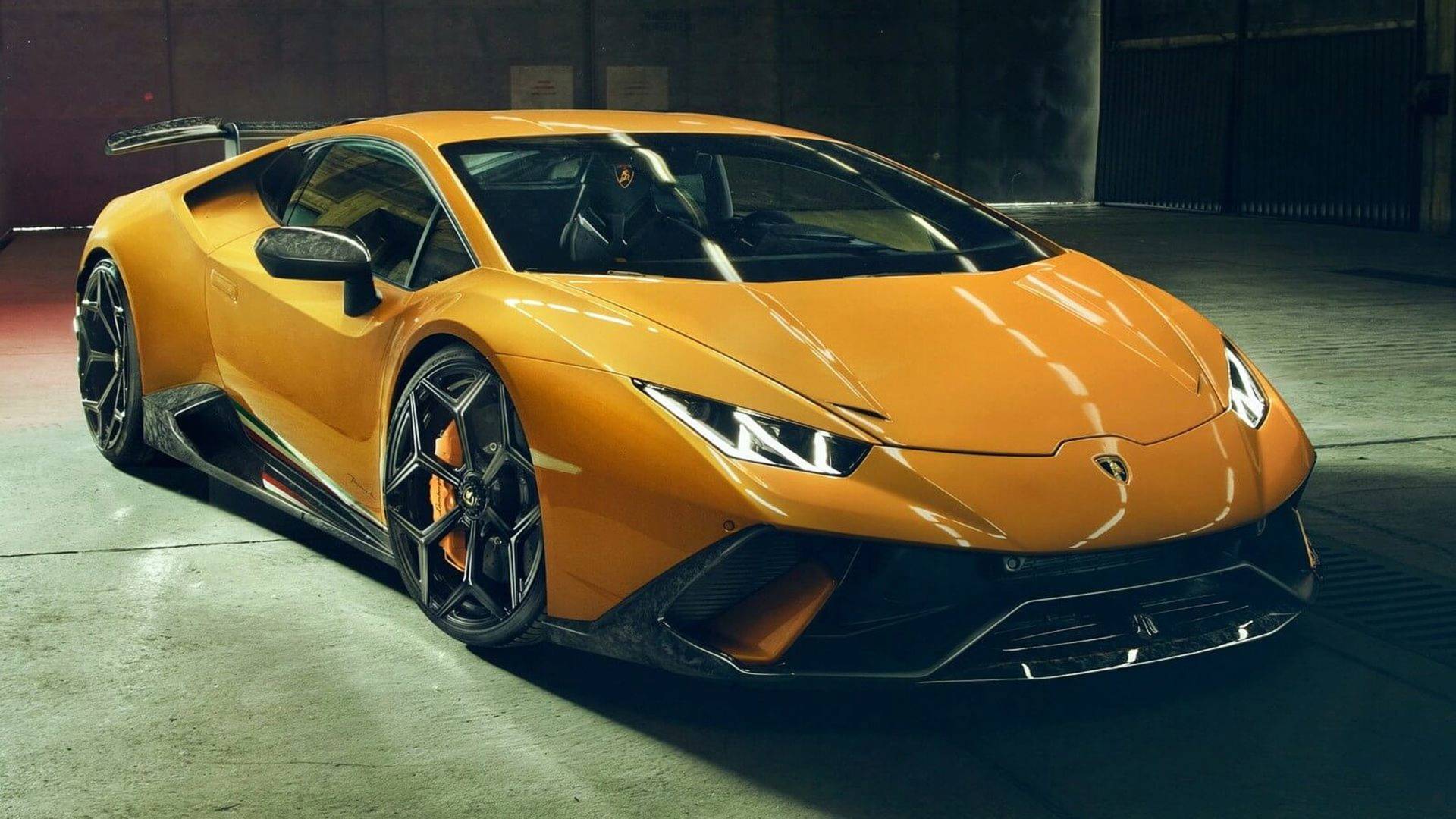 As you all know, the Lamborghini Huracan Performante is not exactly seeking extra power and tuning but we also know that the quest for more power and more refinement from companies like Novitec will never end.
Thankfully, the visual changes are on a subtle level and further enhance the sharpness of the V10 supercar without overdoing it.The add-on bits and pieces are even made from the same carbon fibre forged composites material developed by Lamborghini and the Callaway Golf Company.
The kit includes some new attachments to the left and right of the frant fascia, along with a central spoiler blade to reduce front-axle lift while the car is travelling at high speeds. The standard frunk can be removed to make room for a custom-built piece featuring integrated air ducts on the sides. Those willing to spend more can ask Novitec to slap on carbon fibre forged composite attachments on the front wheel arches to make it even meaner.
Beefier rocker panels with enlarged air intakes not only boost cooling of the rear brakes, but also lend the Huracan Performante a more aggressive side profile. These use the same lightweight material, as do the side mirror caps. Same goes for the lateral extensions of the massive airfoil at the back to increase downforce further, which has been further enhanced by the aero-optimized new add-on components of the diffuser.
Rounding off the changes are the new lightweight 20-inch front and 21-inch rear wheels complemented by sports suspension springs lowering the Lamborghini by 35 millimeters. There's also a stainless steel or a lighter Inconel exhaust system to make the naturally aspirated 5.2-liter engine sound even better.
Novitec has not completed the performance upgrade offerings but they say they are working on a kit to take its output beyond the Huracan Performante's standard 630 horsepower (470 kilowatts) and 600 Nm f torque.