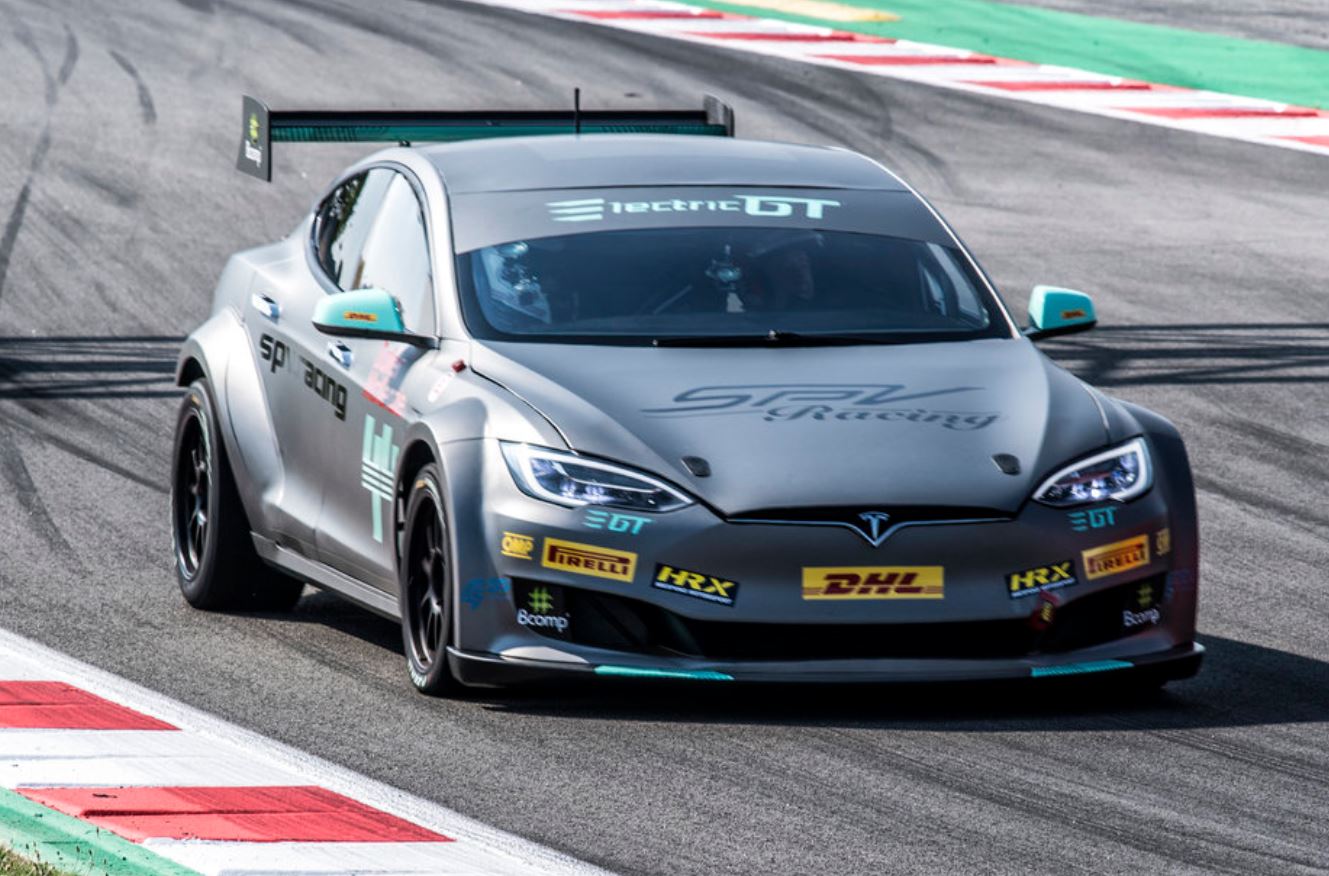 Formula E is the main attraction for electric racing but there is another series called the Electric GT's Electric Production Car Series (EPCS) and they want to be noticed in this motorsport arena.
Electric GT together with EPCS race team SPV Racing held a launch ceremony in Barcelona, Spain on Tuesday where the competition-ready Tesla Model S P100D race car was shown for the first time.
The official name for this race-ready Tesla is the EPCS V2.3 Tesla S P100DL, and thanks to an uprated powertrain and less weight is able to reach 100 km/h (62 mph) in just 2.1 seconds and top out at 250 km/h (155 mph). How does it achieve these sensational figures? Well according to Electric GT, the all-wheel-drive Tesla packs a whopping 778 horsepower (580 kW) and 994 Nm of torque.
All teams will run identical cars initially. However, the goal is to include more electric cars in the future. And that shouldn't be much of an issue as automakers embrace electrification. It didn't take long for automakers to flock to Formula E, and EPCS reflects production cars much better than Formula E.