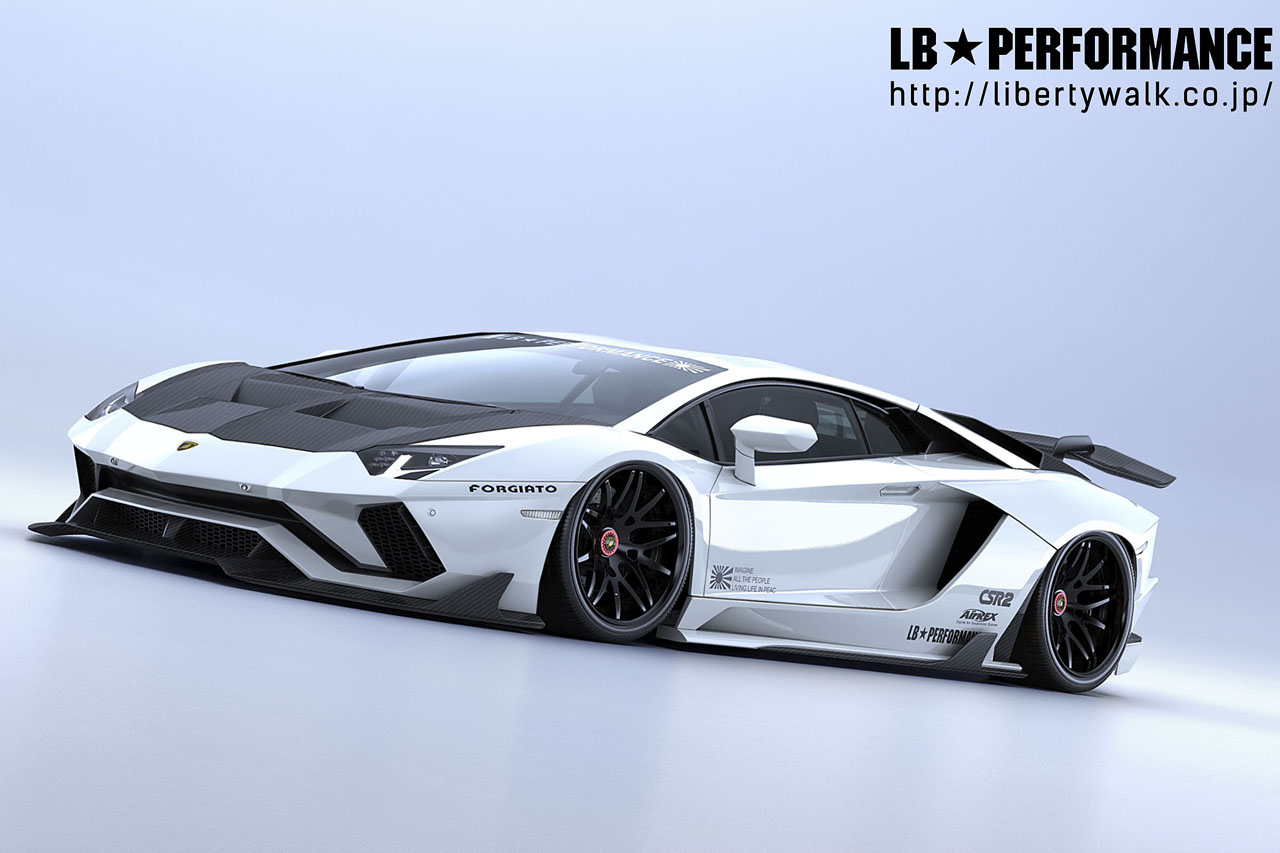 Liberty Walk are best known for their immensely wide body kits for various super cars but not all of the kits are as drastic.
This is a new kit available for the Lamborghini Aventador S and for the first time it is available in dry carbon fibre. This not only means it costs more but is also roughly 70% lighter than wet carbon fibre and just as strong.
The complete Aventador S kit contains a very nice front diffuser that is fitted underneath the standard bumper, complete with two vertical fins on the side. There is also an impressive side sill again with a vertical fin in front of the rear wheels, for stabilization, and an aggressively styled rear lower diffuser, which also seems to be installed onto the standard bumper and still uses the original exhaust tip.
The rear wing is their 'hanging' style design which has been seen on the Aventador SV previously but the LB-Performance unit shows more resemblance to the Super Trofeo unit with larger vertical struts.
As expected this LB Performance creations sits on Airrex suspension bringing it as close to the ground as possible and finished off with a set of center lock Forgiato cross-spoke wheels.
For more information, or to order your kit for the Aventador S in your garage, get in touch with LB-Performance.
Dont forget to get a carbon fiber license plate frames for your carbon coated supercar.