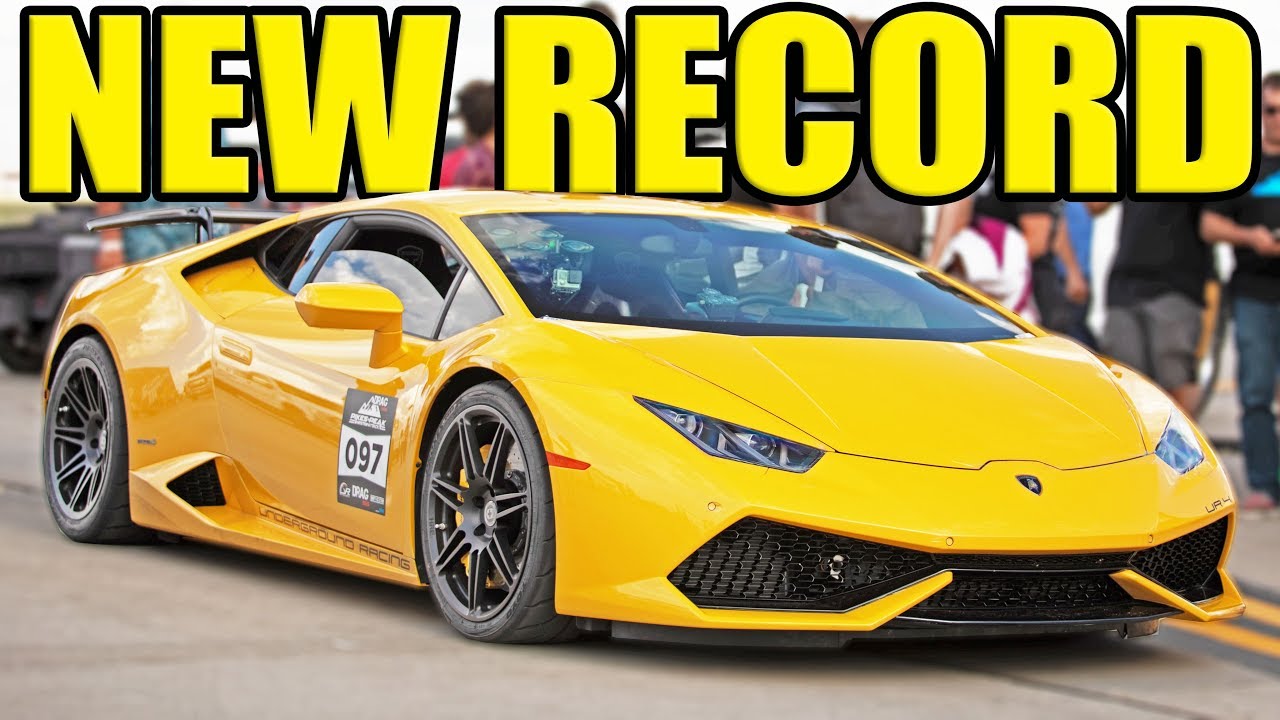 These twin turbo creations from Underground Racing are something else but when attached to the potent Lamborghini Huracan, the results are astonishing.
They continually beat their own records time and time again. This time this yellow twin turbo Huracan took the half mile record from 257 mph (413 km/h) to 259.67 (418 km/h).
Yup that is 418 km/h in just half a mile (800m). To put that into perspective, it takes the brand new 1500hp Bugatti Chiron over THREE times as long to get up to the same speed.
Skip to the 6:40 mark in the video below to see the record breaking run!