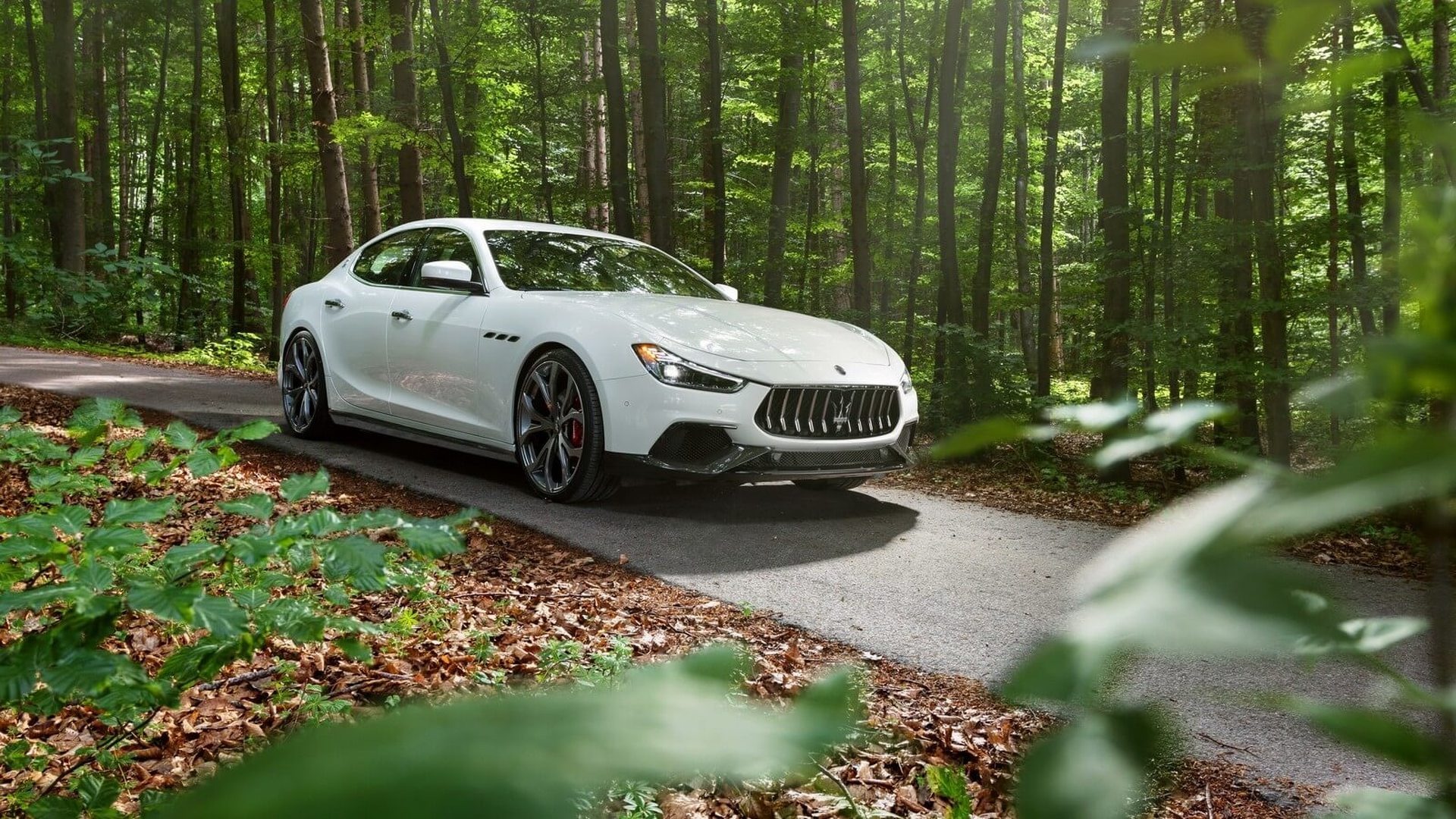 We can expect an updated Ghibli at some stage in the next four years but if you not keen to wait for this and your Ghibli needs a refresh, Novitec have a very attractive alternative.
Say hello to the tuner's complete aftermarket package, which includes everything from an aerodynamic body kit to multiple power upgrades.
All the new components have been optimized in the wind tunnel to ensure the best aero efficiency. Giving it a new look are some carbon fibre accents here and there, along with a spoiler lip at the back, and fresh set of 22-inch alloy wheels with a five twin-spoke design.
If you want the tuner can lower your Maserati to make the larger wheels look more at home and customization options for the interior are pretty much endless.
Power upgrades are available for all engine offerings;
With the Ghibli S 3.0-litre V6 biturbo engine it can be upgraded from 430 hp (316 kW) to develop an extra 64 hp (47 kW) for a grand total of 494 hp (363 kW). Torque is also up by 80 Newton-meters (59 pound-feet) from 580 Nm (428 lb-ft) to 660 Nm (487 lb-ft).
Novitec can also fiddle with the Ghibli's 3.0-litre V6 diesel and extract 47 hp (35 kW) and 80 Nm for a total of 322 hp (237 kW) and 680 Nm.
If you'd rather stick with a gasoline engine, the base Ghibli can be lifted from the standard 350 hp (257 kW) and 500 Nm to 412 hp (303 kW) and 590 Nm of torque.