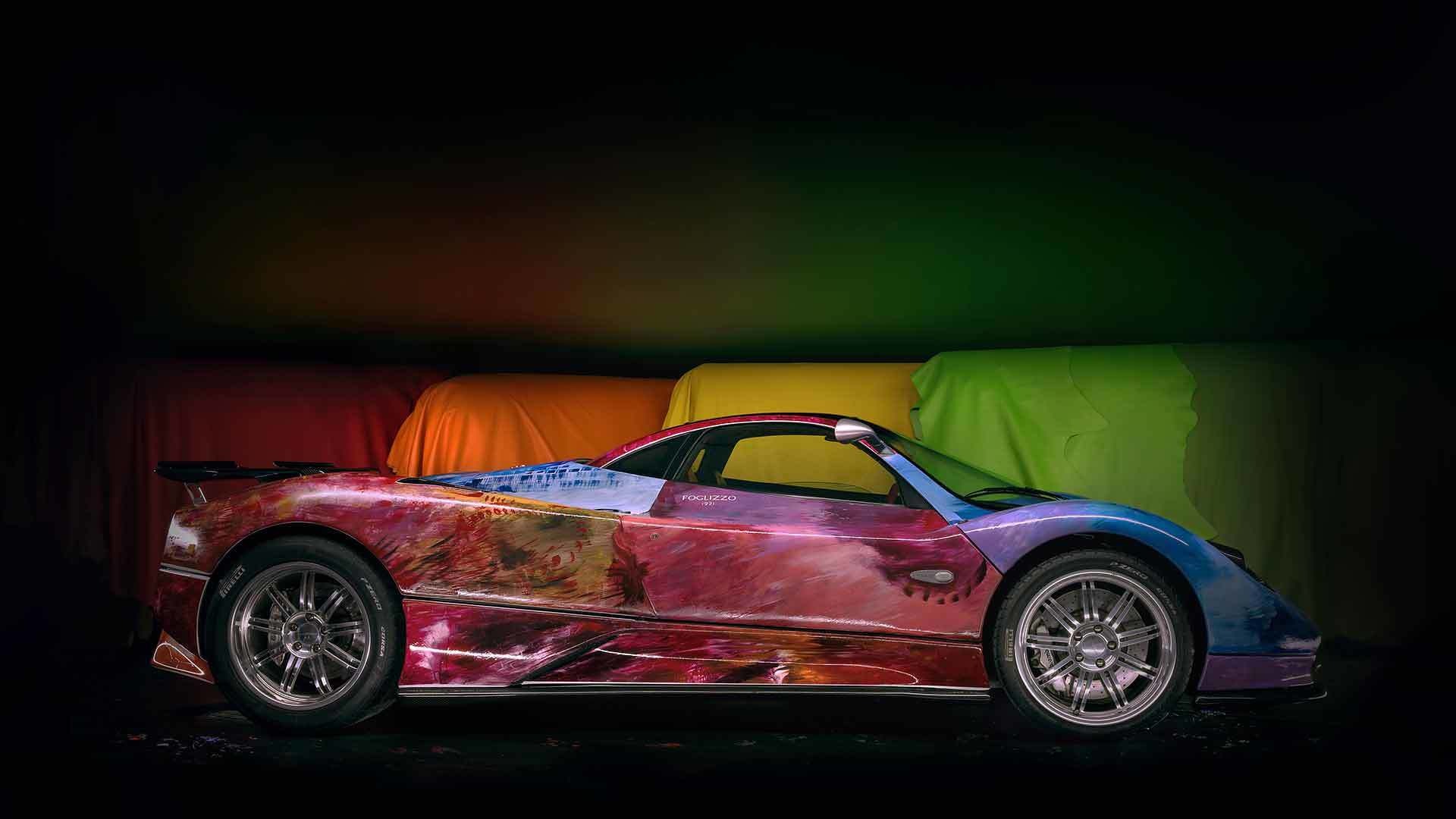 Despite Pagani having said that production of the Zonda would come to a halt in 2013 to allow for the Huayra to enjoy its production life without being disturbed, the Italian manufacturer is still building them as the car still seems to be popular with wealthy customers. It is no doubt then that the Zonda is quite a special piece of engineering, but thanks to artist Shalemar Sharbatly this Zonda is now a special piece of art as well.
As if the Italian supercar was not enchanting enough, Sharbatly has added even more glamour to the highly regarded Pagani Zonda by gracing it with her paintwork. This Zonda boasts an animated blend swirls and colours which make it demand attention. The woman responsible for the paintwork calls it "Moving Art"; she has taken everyday objects and integrated them into the Zonda's paintwork.
The inception of the project belongs to Italian high-end leather firm Fogglizzo; the company had the urge to show off its wide range of dyes for colour coding hides. Prior to Sharbatly's four days of immaculate canvas painting, the company first wrapped the Zonda in white.
Each section of the supercar sports a different shade. For starters, the front features a mix of blue and green with a few touches of purple highlights here and there. Shades of cerulean and sapphire grace the driver side while the passenger side boasts a blend of red, orange, and maroon. At the back of the mid-engine supercar sits a combination of these colour patterns. Such artwork would really make for a show on the highway.