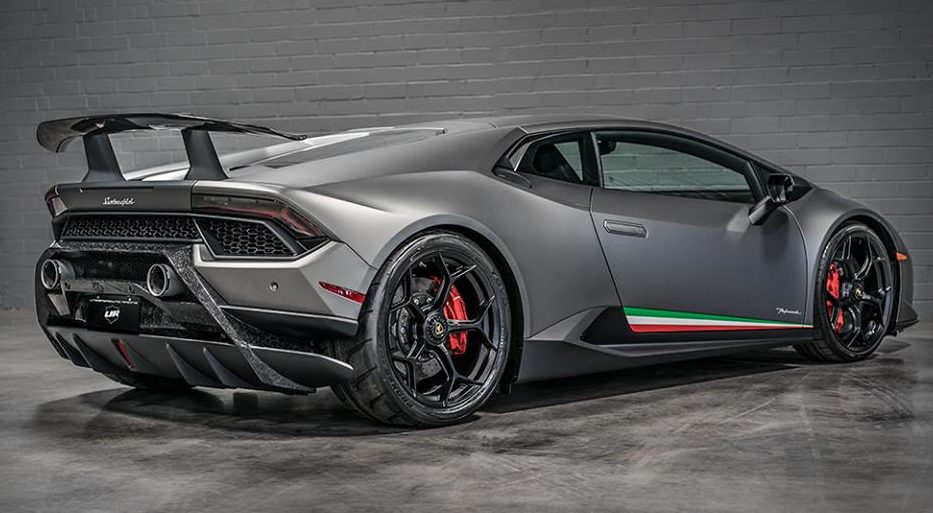 It seems as though no matter how much power manufacturers let out of their cars, speed freaks with deep pockets will just keep pumping even more power into them. Could it be a game of individualisation or simply just an engineering exercise? Nevertheless, an American aftermarket tuning company by the name of Underground Racing (or UGR) has three twin-turbo tuning programs for the 640 hp (477 kW) Lamborghini Huracan Performante.
No punches were held back on the special Raging Bull featured on this piece as it features the full Stage 3 Plus boost which has pretty much doubled the power output of the original Huracan Performante. According to dyno figures on this car, the pair of turbochargers has boosted the V10 to fire 1 150 hp (857 kW) on 93 pump gas while an MS109 race fuel pushes 1 350 hp (1 006 kW) at the wheels (hence estimated output in the title).
Predictably, other components of the engine had to undergo an upgrade to be able to work harmoniously with the insane turbochargers; these include cylinder heads, billet connecting rods and pistons. This setup also features an upgraded ECU.
While the Performante retains its twin-clutch transmission, it now features an advanced clutch. However, there is a sequential gearbox that allows for the car to be juiced up to 3 000 hp (2 237 kW)! Keep in mind that the power boost still works well with the aerodynamics of the Performante.
To prove confidence of Underground Racing's tuning of the car, the company offers the Stage 3 upgrade with nearly 40 000 km or 2 years of warranty.