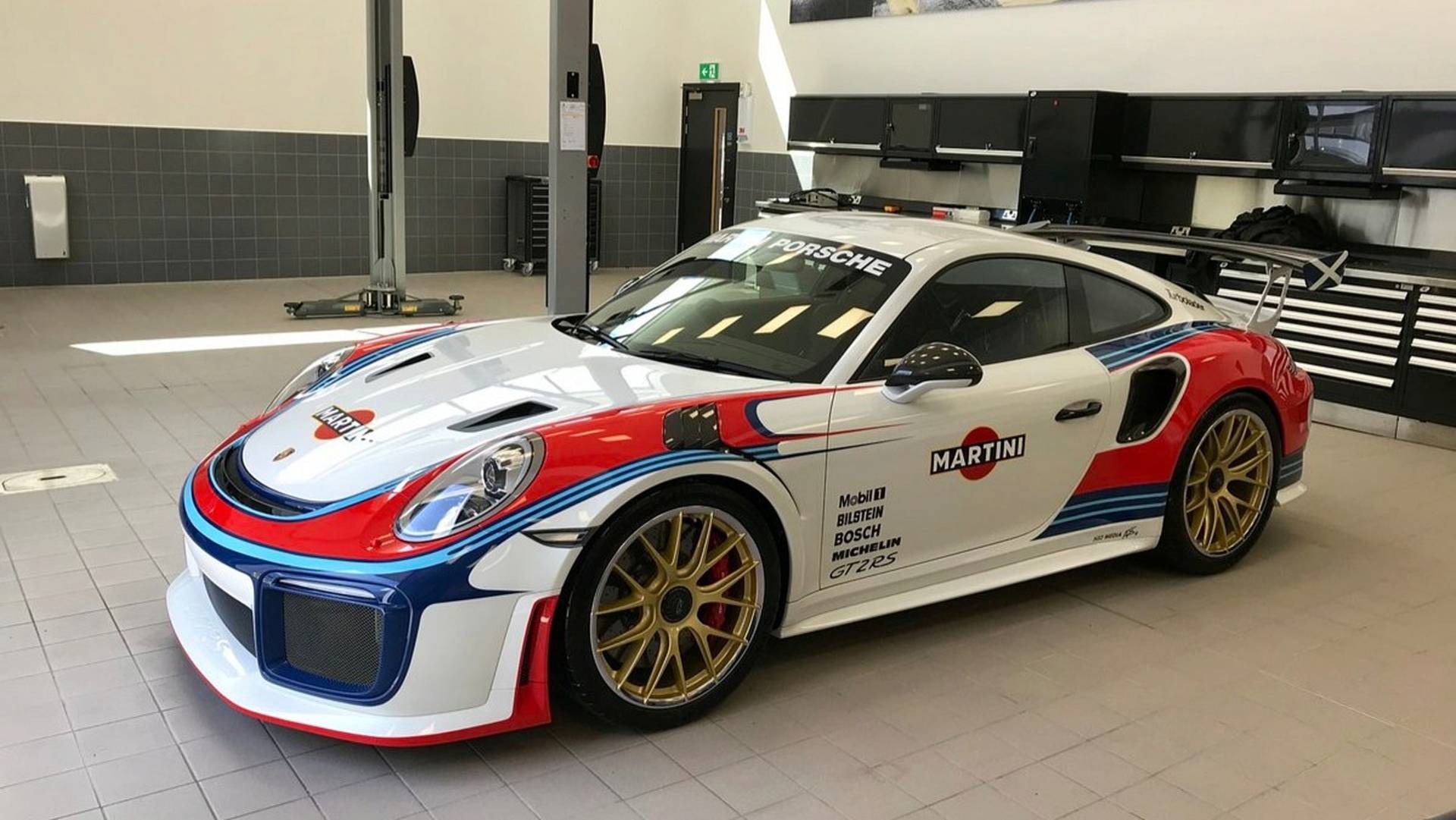 The Porsche Retail Group has created a very unique 911 GT2 RS sporting the classic Martini racing livery which pays tribute to the classic 935/78 race car "Moby Dick."
We know how popular the Martini paint job is but this is the first time we are seeing a new GT2 RS sporting it and it works brilliantly.
Yest this is a paint job as the tweet from the group said "No vinyl. A special project undertaken by our Group Central Operations".
An immense amount of effort would be necessary to mask the various sections of the vehicle for applying each color. There are also custom side sills showing the silhouette of the Moby Dick, and 1978 references the year of the Porsche's competition use.