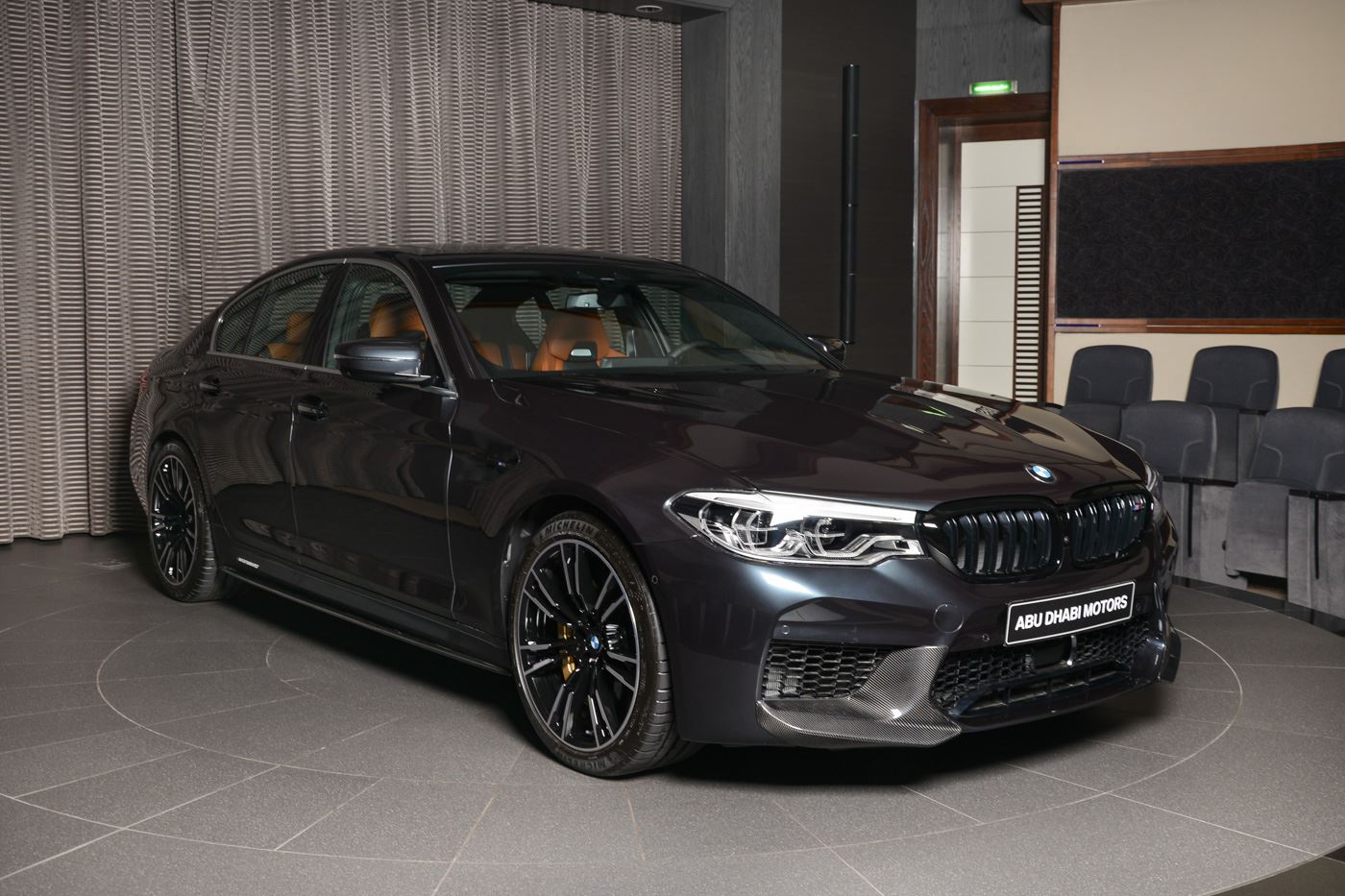 The crew from BMW Abu Dhabi are back again but this time with a very stylishly spec'd BMW M5.
They have opted for the external paint known as Singapore Grey which brings out those lines brilliantly under light and added some M Performance parts to further enhance the sportiness and dynamic look.
These parts include the M Performance Black Kidney Grille, Carbon Front Spoiler, Carbon Rear Spoiler and M Performance side skirts and decal set.
If this car did not receive the presence-enhancing M Performance parts, then it would give off serious sleeper vibes but now it looks ready to take on most challengers on the street.