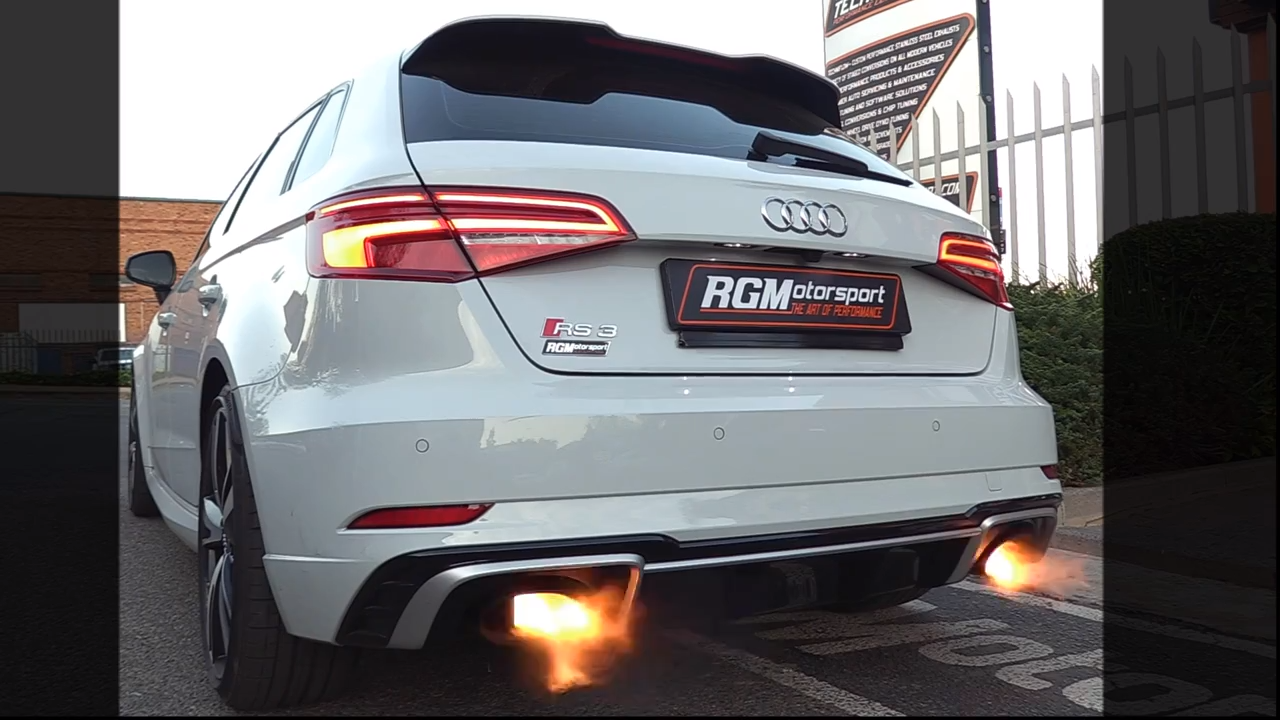 We spoke about RGMotorsport just the other day with their Alfa Romeo 4C upgrade offering and now they are back on our radar after they have given Ingolstadt's all-wheel-drive hot hatch more grunt.
When the RS3 leaves the factory its 2.5-litre five-cylinder turbocharged unit pushes out 395 hp (294 kW) and 480 Nm of torque but the tuner can up this to a very potent 484 hp (361 kW) and 591 Nm of torque.
This is not just a simple ECU tune because to get to these output levels, you need to add an extensive list of upgrades and mods. Some of them include a RGM hybrid turbo upgrade and even a water-meth injection kit.
The tuner claims that the RS3 can now sprint to 100 km/h from rest in just 3.6 seconds making it half a second quicker than the stock claimed time from Audi. The quarter mile sprint was completed in 11.7 seconds with a speed of 195.2 km/h all verified by a VBOX data logger.
Take a listen to the angry hyper hatch in the clip below.