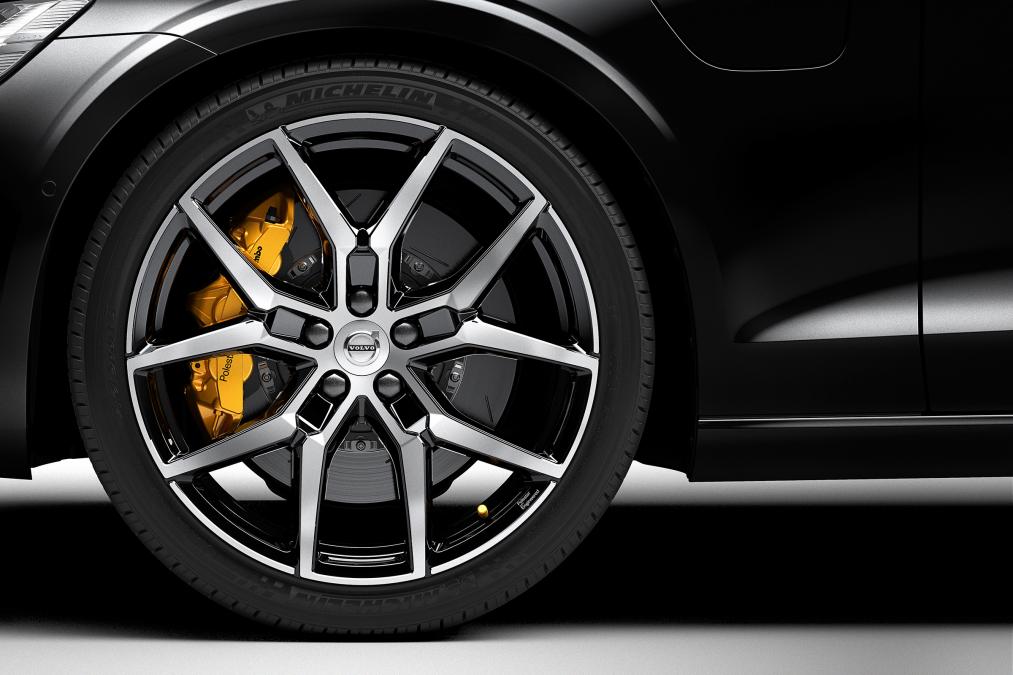 Volvo has launched a performance package which will liven up the marquees current products and beyond. It's called Polestar Engineered and while the name may sound a bit familiar, the department is coming with a new strategy set to threaten the likes of BMW's sub M products such as the 340i M Sport, and Audi's S-Line models like the S4.
Models to receive the Polestar Engineered treatment are those with the T8 Twin Engine, this means that we will see hot versions of the V60 and XC60, but the package will first find its way to the plug-in hybrid option of the new S60. The core changes that these models will see are upgrades to the suspension, brakes and engine management system.
Polestar Engineered variants will also separate themselves from regular models by means of subtle Polestar badging and large exhaust pipes in black chrome finish. Occupants will not only be treated to black sports seats trimmed in a blend of leather and fabric featuring grey stitching and piping, they'll also be strapped in gold-coloured seatbelts.
Currently, the T8 features a 2.0-litre turbocharged petrol engine giving power to the front wheels while assistance comes from an electric motor at the rear making a total power output of around 385 bhp (287 kW). Thanks to a revised ECU, the Polestar Engineered treatment pushes the power up to 409 bhp (305 kW) while torque is hoisted by 30 Nm to generate 670 Nm of twist.
The chassis engineers have also put in some effort – with technology inspired by the Polestar 1 coupe, the suspension is equipped with gold-painted adjustable dampers and a front strut brace. The braking system gains grooved discs and performance pads gripped by Brembo mono-block callipers also painted in gold to complement new lightweight alloys.
While the current V60 hits 0 to 100 km/h in a tad over 5 seconds which is not what you'd call slow, the Polestar Engineered upgrades promise to take the car under the 5 second mark which does make it a threat to the likes of BMW 340i M Sport and Audi S4.