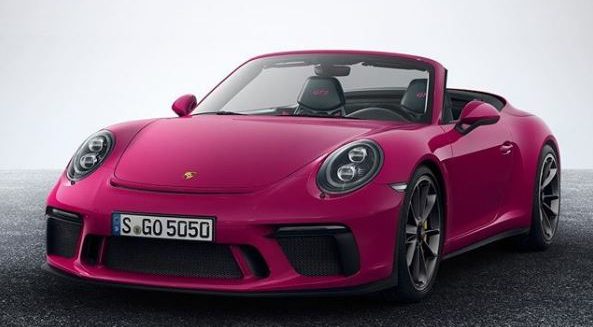 While the 992 Porsche 911 steadily on its way, Porsche is making sure that the 991 embodiment retires with a bang. Perhaps predictably, we can expect the "bang" to show up as a Speedster as we have briefly reported.
As you have probably heard already, the 991 Speedster is based on the model's GT3 variant. This makes it an even more special car and as a result it will be sold in even lesser numbers than the previous Speedster. It will also be way more expensive which means that it might be a lost dream to others. But there might be another 911 to fix that problem and it comes in form of a render.
The rendering featured on this article depict a drop-top 991.2 Porsche 911 GT3. What makes it even more of a unicorn is its colour; it's called Ruby Stone and it is one rare hue, making this "GT3" really stand out from the crowd.
Knowing Porsche, an open-top GT3 does not sound very realistic as it would not make an ideal track-focused car which forms part of the GT3 badge. But since there are no certainties in life, there could be a bit of hope as the car would make one hell of a spectacle.