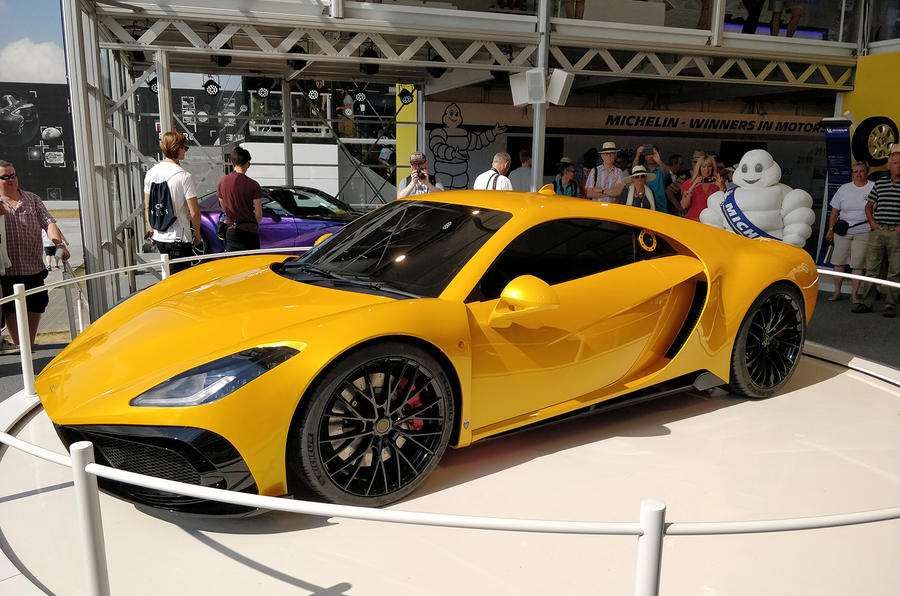 Noble has used the Goodwood Festival of Speed to reveal their brand new entry-level model called the M500 and it will launch with a twin-turbo Ford V6.
This power plant is actually the same unit from the Ford GT supercar but for the Noble M500, it will push out 550 bhp (410 kW) which leaves a gap of around 110 horsepower between this and the scary M600.
The transmission is a DSG dual-clutch automatic unit, and the car is expected to be rear-wheel drive.
Noble company director Peter Boutwood penned the design and as you can see it takes a very different direction from the M600's squarer lines, following other modern supercars with a slippery shape and flying buttresses.
The model on display at Goodwood is not a working prototype, but it is a full-sized model without an interior.
The Noble M500 will likely weigh around 1250 kg thanks to a fibreglass body and they will aim to make it more manageable to drive than the Noble's of past.