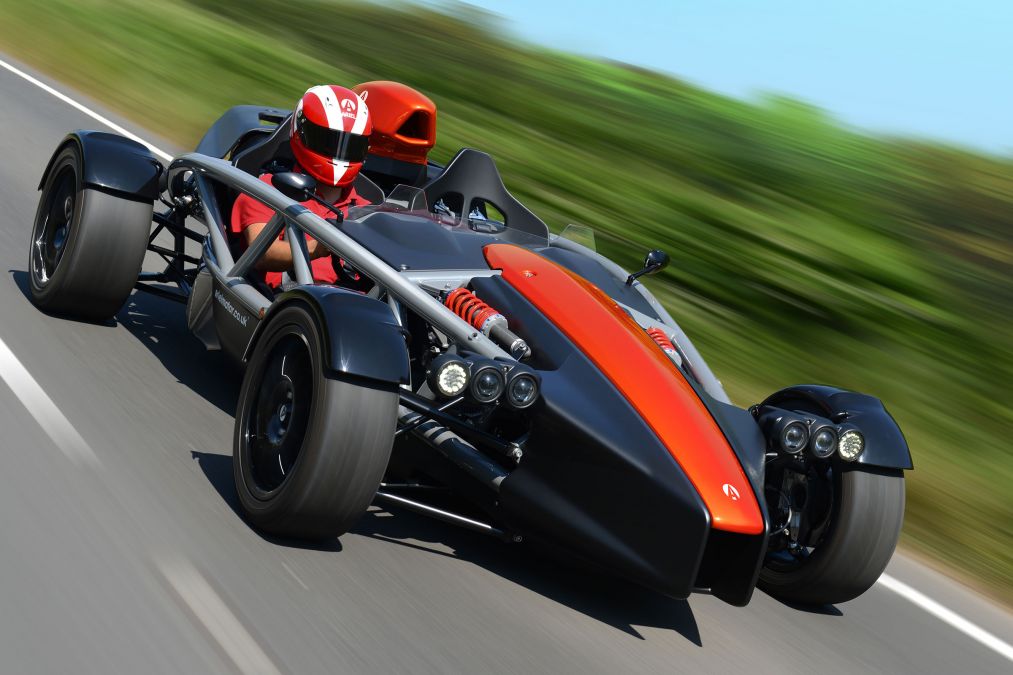 As ever, The Goodwood Festival of Speed promises to dish out the latest and greatest in motoring heaven celebrating anniversaries, speed, and new cars to look out for in the near future. One amongst many more special cars worth mentioning to debut at this year's event is the all-new Ariel Atom 4 set to arrive in 2019.
The first thing to know about the Ariel Atom 4 is that it is the company's second attempt to build this Atom from the ground up since the first-generation model that arrived in 1999. The 4 features a new chassis, new bodywork which the company says brings "significant" improvement in aero dynamics to work with the new suspension, steering and brakes. And the new recipe seems to have worked as Arial Atom's latest high-performance sports car is the brand's fastest model yet.
Powered by the Honda's latest 2.0-litre four-cylinder turbocharged engine found in the Type R, the Ariel Atom 4 produces 320 hp (238 kW). And with a 0 to 100 km/h sprint of just 2.8 seconds and 0 to 160 km/h in less than 7 seconds, it is now on properly on par with the BAC Mono.
Another aspect separating this Atom from models it succeeds is the fact that it is now turbocharged rather than using a supercharged or free breathing engine. The new steering rack is said to have contributed greatly to an Atom accommodates all types of drivers, according to the company.
The fourth-generation Arial rides on 16-inch front and 17-inch rear multi-spoke alloys. But here's another first for the Ariel: an option of full carbon wheels nearly half the weight of alloy wheels. The Arial Atom 4 seals the deal with a set of high-performance Avon ZZR tyres which are larger in section than those of previous models.
As mentioned, the fourth-generation Arial Atom is set to debut this week at the 2018 Goodwood Festival of Speed. With deliveries kicking off next year, Arial is looking to build 100 annually. The new girl then still insists on being unique and doing things her own way. The company is also adamant that the new setup takes the car to a new level of high-speed cornering.