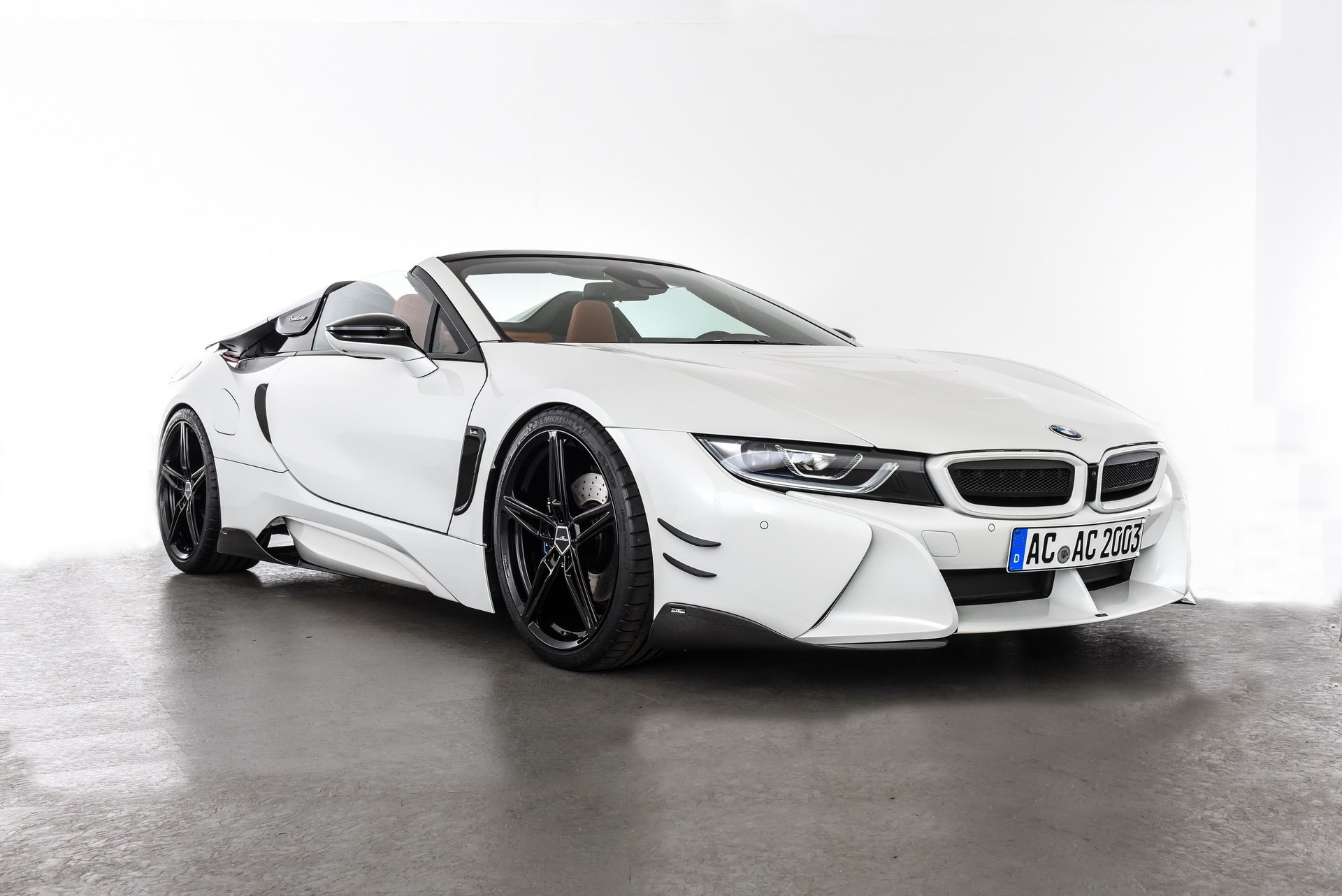 The BMW i8 Roadster is not all that different to the Coupe in terms of overall design so it made sense for German tuner, AC Schnitzer, to offer the same sporty (and angry) looking kit for the drop-top variant.
Take one look at these shots of a white example and you will most likely agree that the kit makes a massive difference. Sure, this kit is not for everyone out there but some owners might find it quite tempting for their new ride.
The new parts include; a custom spring kit good for lowering ride height by as much as 25 mm, a new grille without the traditional BMW i Blue highlights. the front bumper sports canards on the sides, new mirror covers, rear air outlets and the radical 'Racing' wing.
The wheels are also new, AC Schnitzer's own products dubbed AC1 and they are lightweight, forged ones in all black.
This kit looks absolutely superb in our opinion and would not hesitate to slap it on the hybrid German (if we owned one).