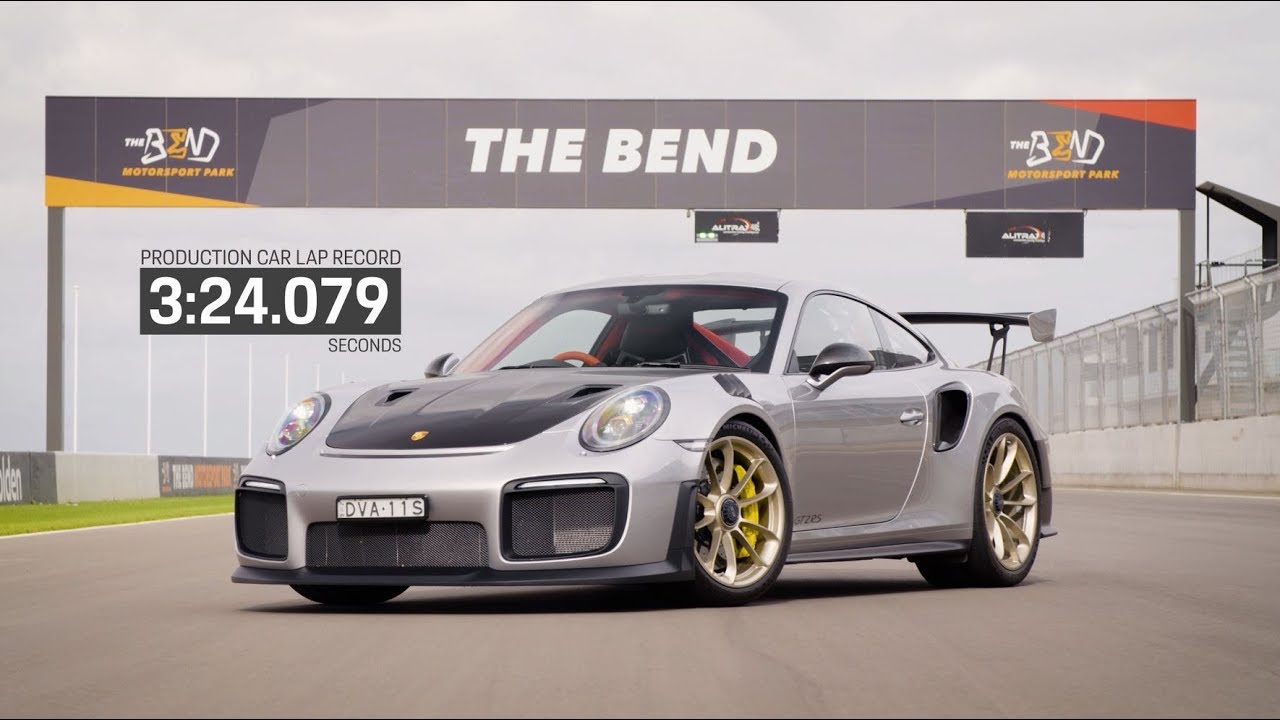 Australia has yet again another circuit among its many other places to race. It's called The Bend Motorsport Park, it just opened a few months ago, but Porsche has already claimed the lap record round it.
The track, situated in Tailem Bend, Southern Australia, is a $100-million racing facility that's 7.7 kilometres long. This makes it the longest permanent race track in the world, apart from the Nurburgring. And with the new 911 GT2 RS having cracked a lap record on the infamous German racetrack, it was easy for the automaker to decide on which car to lap The Bend with.
Motor magazine test-driver and seasonal Porsche racing driver Warren Luff, was piloting the GT2 RS when he banged in a lap time of 3:24.079 setting the benchmark on The Bend which is actually the first lap recorded on the circuit. We therefore can't really tell how fast that is in relative terms, but the lap records that the outrageous 911 boasts on tracks such as Willow Springs, Magny-Cours, and Nordschleife suggest that the time set will take some beating.