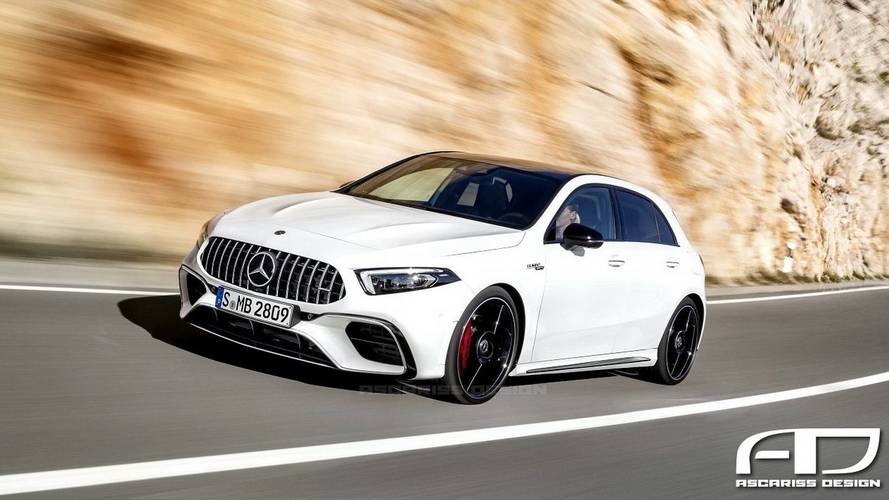 Mercedes-Benz just revealed the A-Class Sedan but the AMG division is not to be left out of the spotlight for too long as they are planning on revealing the A35 at the Paris Motor Show in October.
Later in the year, the A45 and A45 S will give those hyper hatch addicts some more potent choices.
Dominik Greuel, Senior Manager Marketing Communications at Mercedes-AMG confirmed this info to Indian Autos Blog.
We will likely see the A35 using a 2.0-litre turbocharged four-cylinder that will possibly benefit from an electrically assisted turbo and 48-volt mild hybrid technology. Mercedes-AMG boss Tobias Moers says the powertrain produces "around 300 horsepower (224 kW)," but other rumors suggest it could have 335 hp (250 kW). An all-wheel-drive system would send this power to the road.
As you would expect, the A45 will be the next step up the performance ladder and it will also have a 2.0-litre turbocharged four-cylinder, but the output will be over 400 hp. It will likely receive a more sophisticated all-wheel-drive setup.
Greuel told the publication there would be "45 and 45s" variants of the model which points to rumors of an even hotter A-Class AMG being accurate.
It has the internal nickname "The Predator" and reportedly features both an electric drive motor and an electric turbocharger.