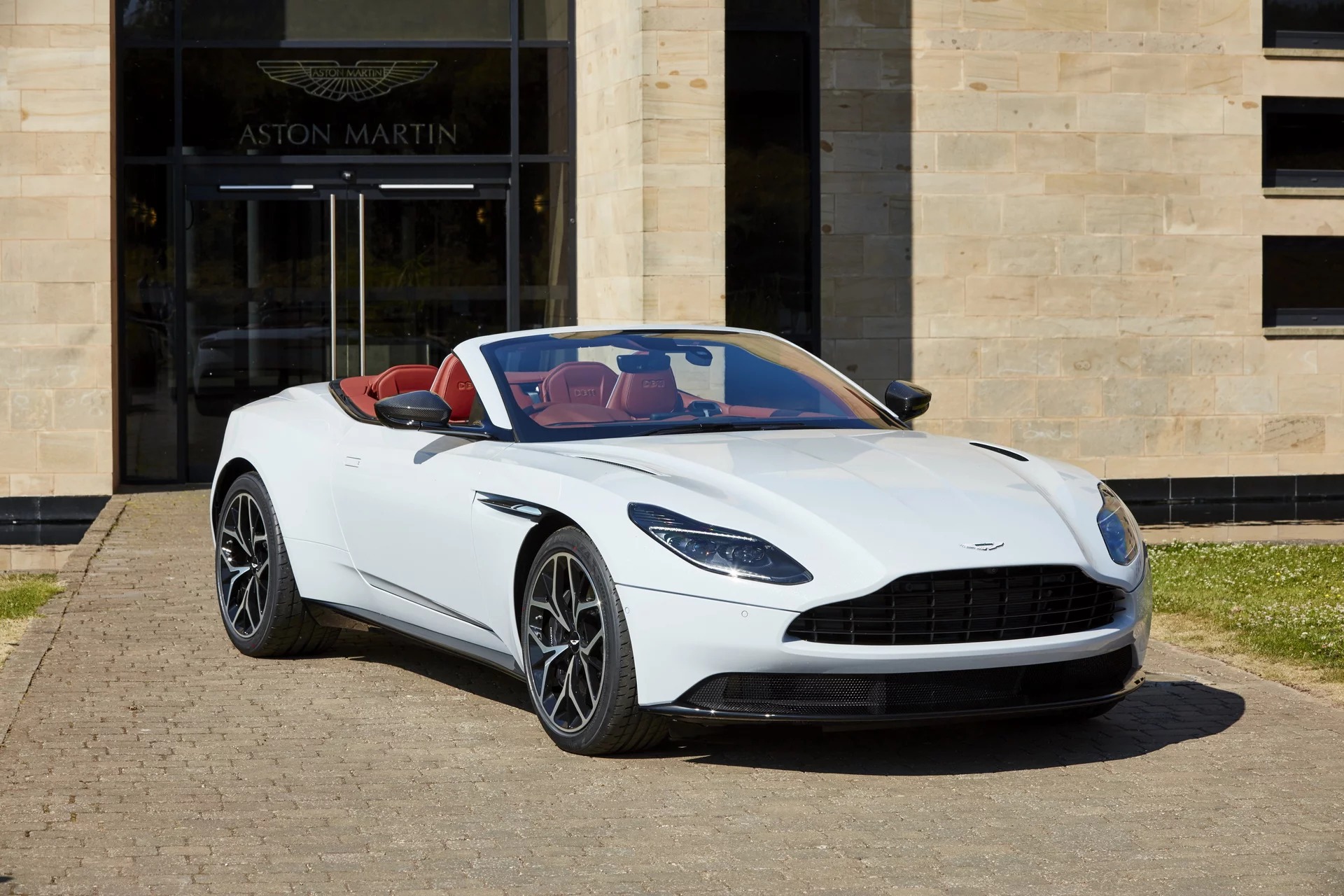 Aston Martin's specialization division called Q by Aston Martin has been commissioned with a pair of bespoke DB11's that are set to be souvenirs of the marquee forging business relationship with Henley Regatta and a website.
The two special versions of Aston Martin's sports GT car – the DB11 come in the form of a drop-top Volante model finished in White Stone as well as the grey car pictured in Coupe form but also available in Volante guise. These two Aston's customised by Q are dubbed the Henley Royal Regatta DB11 Volante and DB11 Classic Driver Edition respectively.
Celebrating Aston Martin's partnership with Henley Royal Regatta, the Stone White DB11 Volante is named after one of the most prestigious sporting events that host over a quarter of a million spectators each year. This year, the event kicked off yesterday, Wednesday 4 July and will take place over a period of four days ending on Sunday, 8 July. The Henley Royal Regatta DB11 Volante, covered in a special White Stone paint, features a contrasting black roof, dark bonnet meshes, and forged gloss black wheels housing dark coloured brake callipers. Some contrasting components include smoked taillights, carbon fibre detailing and dark exhaust tips.
The cabin hosts a Red Oxide Caithness trimmed leather interior while there are also carbon fibre components completed with stainless steel cross oar patterns as well as hand-painted pale blue accents.
Moving on to the Classic Driver Edition, this DB11 celebrates the 20th anniversary of the first car collectors' website in the world. With just 20 units to be produced, this car, inspired by Aston Martin's classic shade of Charcoal Grey from the 1960s as well as Classic Driver's signature green and grey colours, boasts a profound, gloss shade of dark grey finished with fine and discreet pearls. Buyers can also opt for a carbon fibre body pack which features a special satin Eifel Green varnish.
Inside the Classic Driver Edition you will find more Eifel Green on the seats, steering wheel and dashboard. The Classic Driver logo is embroidered into the headrests in Parliament Green. As mentioned, this model is available as a Coupe or Volante, with the latter coming with a Westminster Green fabric roof.
In the UK, both these bespoke Aston Martin's DB11s costs just shy of £200k, with the Classic Driver Edition at £199,275 while the Henley Royal Regatta sets you back £720 more (£199,995).