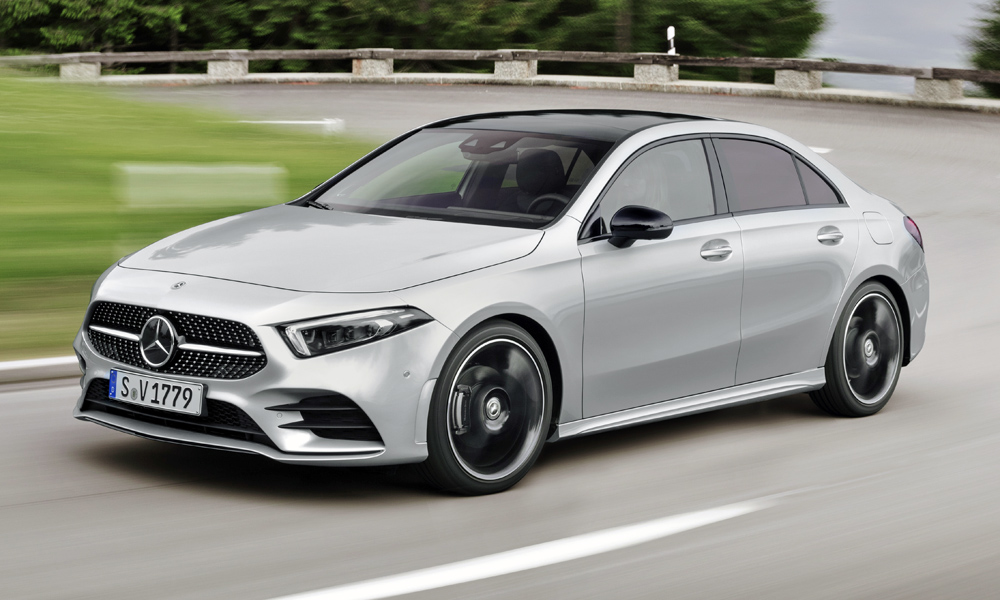 The Mercedes-Benz A-Class Sedan is only due to be revealed at the Paris Motor Show in October but the manufacturer has decided to officially release the new baby Sedan a little bit early.
In terms of drivetrain and spec, the new-generation sedan is nearly identical to the A-Class hatchback revealed earlier in the year and headlining new standard technologies including the Mercedes-Benz User Experience (MBUX) multimedia system.
It obviously differs in dimensions compared to the hatchback variant and since it measures 1549mm long and 1446mm tall, the sedan is stretched 130mm and 6mm respectively over its hatch sibling. Thanks to these gains in size, the boot space capacity has also increased by 50 litres to a healthy 420 litres.
As mentioned in the title, it looks rather sleek and Mercedes are even claiming that this model matches the CLS Coupe as the most aerodynamic production vehicle, with a drag coefficient benchmark of 0.22.
It is expected to launch with two engine variants namely, the petrol A200 and the diesel A180d.
The A200 is powered by a 1.3-litre turbocharged four-cylinder petrol engine producing 161 hp (120 kW) and 250 Nm of torque, matched exclusively to a seven-speed dual-clutch auto transmission while the A180d's 1.5-litre turbo diesel will deliver 114 hp (85 kW) and 260 Nm of twisting force.