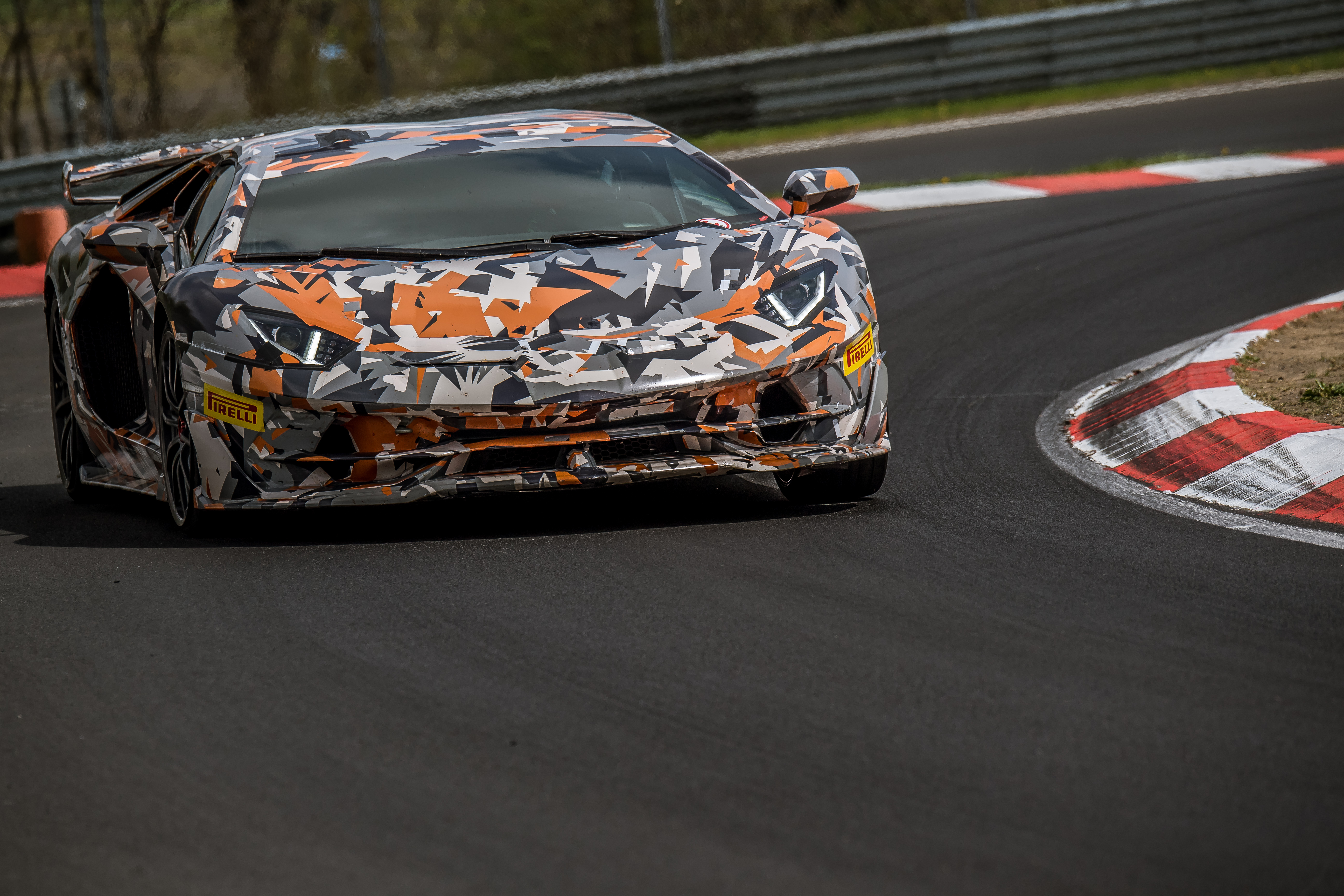 The new Lamborghini Aventador SVJ, yet to be unveiled later this summer, has taken the lap record for production cars at the Nürburgring Nordschleife, in a lap time of 6:44.97 minutes.
Marco Mapelli was at the helm of the camouflaged Raging Bull when the lap attempt of the Aventador SVJ was performed. This was during an exclusive session on the Nürburgring Nordschleife and resulted in the V12 monster beating Porsche's GT2 RS record by a tad over 2 seconds (6:47.3).
"The Aventador SVJ takes the Jota suffix, following the Lamborghini tradition for denoting a car's track-focused talent. This new car is the convergence of Lamborghini technologies to produce a super sports car that transcends current performance benchmarks," says Automobili Lamborghini Chairman and Chief Executive Officer, Stefano Domenicali. "Its tenure as the Nürburgring lap time record holder, even before its unveiling during the Monterey Car Week in California in August, endorses Lamborghini's competence in applying superlative design engineering and ground-breaking technologies. The SVJ is a super sports car at the zenith of performance, while also ensuring unrivalled driving pleasure."
"This is another demonstration of the exceptional skills and teamwork by the dedicated personnel within Automobili Lamborghini: from the R&D team, as well as from our test drivers and, of course, partners such as Pirelli," adds Chief Technical Officer, Maurizio Reggiani.
The Aventador SVJ is created to feature higher power output, with lightweight materials contributing to the best weight-to-power ratio of only 1,98 kg/hp. It features Lamborghini's patented ALA 2.0 active aerodynamics system with aero vectoring for the best handling and downforce, as well as new aerodynamic features specific to the SVJ.