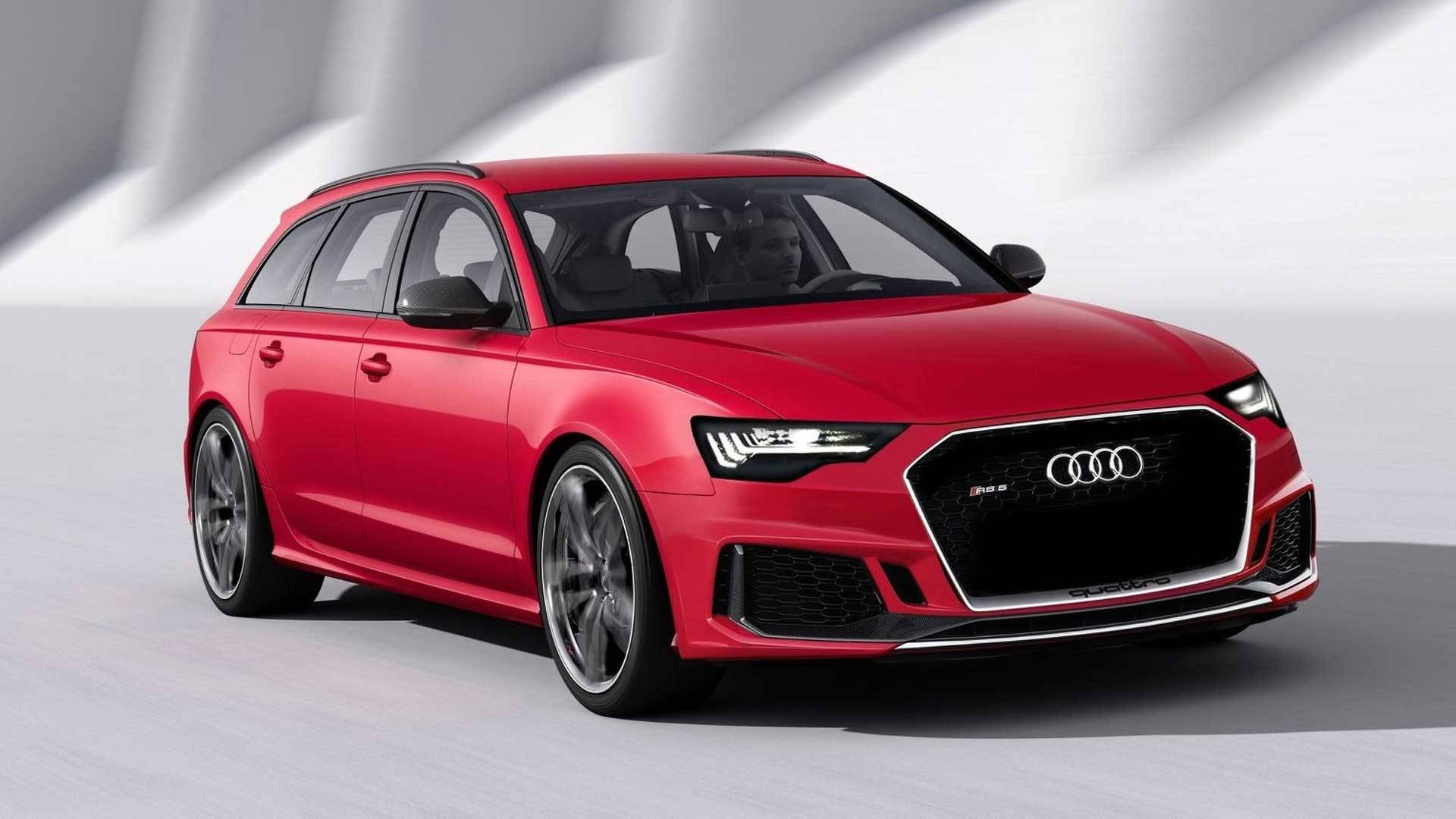 The new Audi RS6 is set to debut at the 2019 Frankfurt Motor Show, and will be built alongside it's bigger (albeit similar) brother, the RS7.
It's aimed to compete against the BMW M5 and Mercedes-AMG E63 S, which both have just in excess of 600 hp (447 kW), although It's twin-turbocharged 4.0-litre is the same power unit found in the Porsche Panamera Turbo and the Lamborghini Urus. The upcoming RS6 has the same power as the current, limited, RS6 Avant Performance, which is 605 hp (451 kW) and that's 43hp (33kW) more than the current RS6 Avant. It is also expected to get a nice helping of extra torque on tap.
Drive will still be sent to all four wheels via an 8-speed torque-converter automatic transmission, with the traditional Torsen torque-sensing quattro system.
Thanks to the use of a second-generation MLB structure, the new RS6 will lose 80kg, and that helps it sprint to 100 km/h in just 3.6secs – 0.1sec quicker than the RS6 Performance. The RS6 will also get aerodynamic tweaks to make go up to 310 km/h.
Audi are, of course, also coming out with an updated S6 which will come in both saloon and estate versions – while the RS6 will remain an estate. The S6 will feature a new twin-turbocharged V6, which will replace the hefty V8, but will still put out 450 hp (335 kW).
We can expect to see the new Audi S6 in 2019 as well, with the Audi RS6 shortly after.