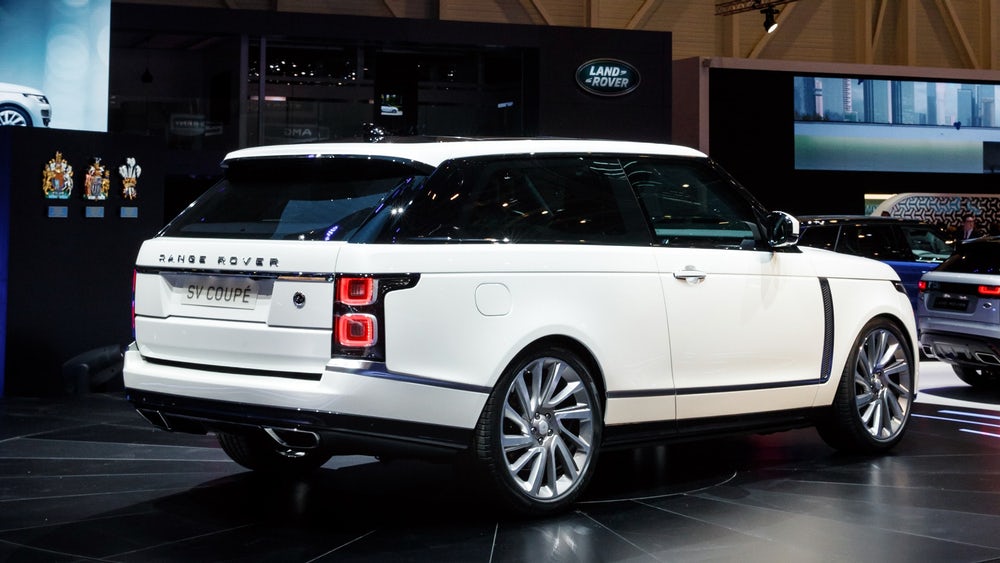 It is quite evident that the SUV segment is expanding. Luckily for us bystanders, this means that competition is getting heated. Over the years Land Rover has been conquering the luxury SUV market with its unique heritage blended with extravagance and off-road capabilities. Recently though there has been villains trying to knock the king off his throne, with the inescapable being Bentley's Bentayga and the Rolls-Royce Cullinan. But now Land Rover aims to take back its glory with the next-generation Range Rover set to arrive in 2021.
With plans to make use of the original recipe of a vast range of capabilities, the next-generation Range Rover is promised to be equipped with technological advancements, autonomous driving systems, infotainment and mounting-climbing capabilities. The new car will also ride on a new platform which is said to be significantly lighter than the current one, thus making room for electrification as well.
The current Range Rover's line up consists of a pure internal combustion breed including a 3.0-litre diesel V6, a 4.4-litre diesel V8, and two petrol V8s with the 5.0-litre supercharged V8 leading the pack – I think it's sad to say that all these offerings will be axed. The reason being that these engines were all outsourced and Jaguar Land Rover is taking its business somewhere else – back home; the Ford-sourced V6 engines are to be replaced with straight-six Ingenium engines in both petrol and diesel, set to be built in the company's own engine plant in Wolverhampton. In some models, these internal combustion engines will be accompanied by 48V mild hybrid technology for improved efficiency and economy.
The next-generation Range Rover will also feature an upgraded infotainment system. This will be an updated version of the familiar Touch Pro Duo system which debuted on the Velar. This system comprises of two 10-inch screens that can be used simultaneously.
Because Land Rover has a primitive side to it, some rotary details will be carried over to the new flagship model. This means that the Range Rover will not have all its functions running via touch screen; some functions such as the new Terrain Response off-road system will be operated through manual actions.
There will also be some artificial intelligence systems found in the new luxury SUV – an advanced version of the 'Smart' settings first seen on the Jaguar E-Pace; this system will adapt to your preferences as a regular occupant, taking note of your seating and mirror positions, display predilections as well as adjusting the air conditioning according to the weather.
The new Range Rover could also be the leading light in Jaguar Land Rover's advanced autonomous driving technology – the company has been developing a system which will enable the car to find a parking space and occupy it all by itself. Other cool things the notorious off-roader will do is offer features that will allow you to operate electric functions in your house via the connected car technology.
It seems the next-gen Range Rover is set to reintroduce the whole of Jaguar Land Rover's technological standards, but what could be more interesting is that in the process, it could also scare off rivals from existing British marquees including Aston Martin, as well as the BMW X8 and Audi Q9.