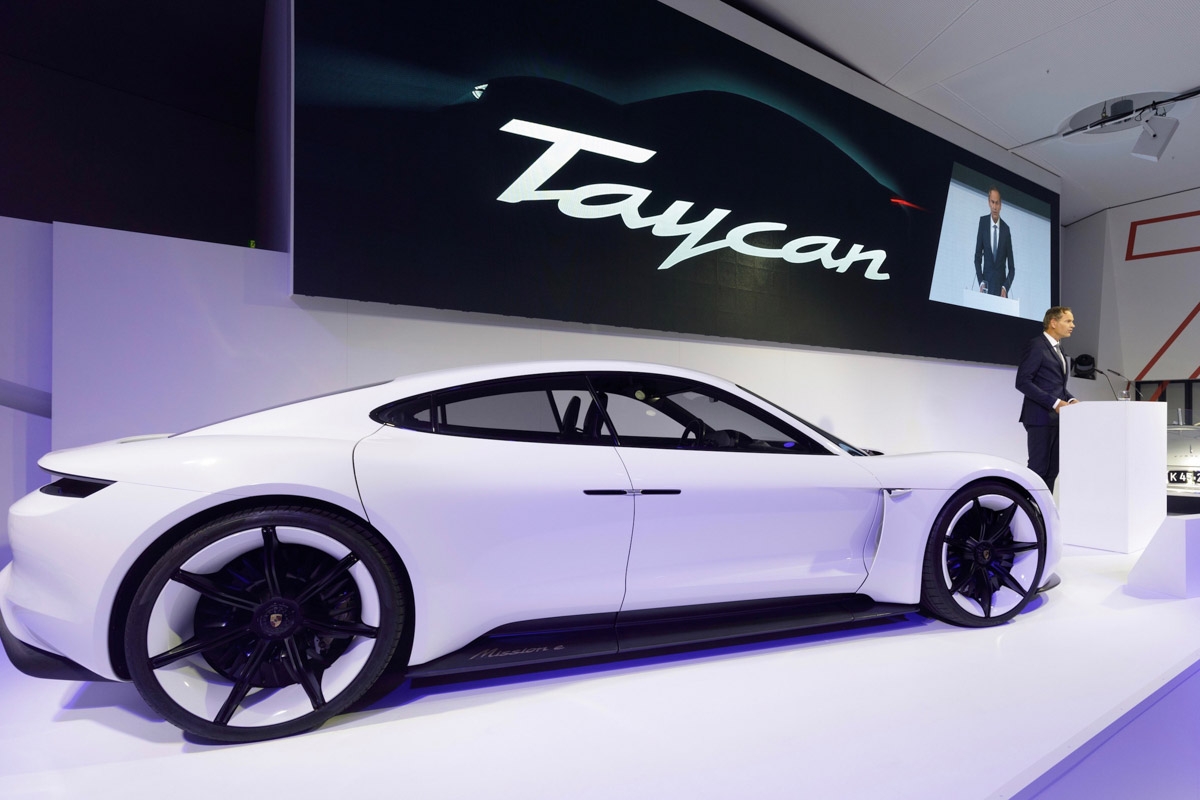 If you have been following the news on Porsche's Mission E, you will know that it is officially called the Taycan and now through an official press release, we get some technical specs on the all-electric production version due in 2019.
Firstly it will boast two permanently synchronous motors (one for the front axle and the other driving the rear wheels) providing a combined output of more than 600 horsepower (440 kW).
These two motors will be fed by high-voltage lithium-ion batteries with enough juice for a range of over 500 km (310 miles). Once you have polished off the batteries, it will take just 15 minutes charge to give you enough power for 400 km (248 miles) thanks to the Taycan's fast-charging capabilities taking advantage of 800-volt chargers.
The 0 to 100 km/h (62 mph) sprint will be "well under" three and a half seconds and will shoot from stand still to 200 km/h (124 mph) in less than 12 seconds.
Porsche are estimating that they will be able to move 20,000 units per year which is actually around two thirds of the annual 911 deliveries.