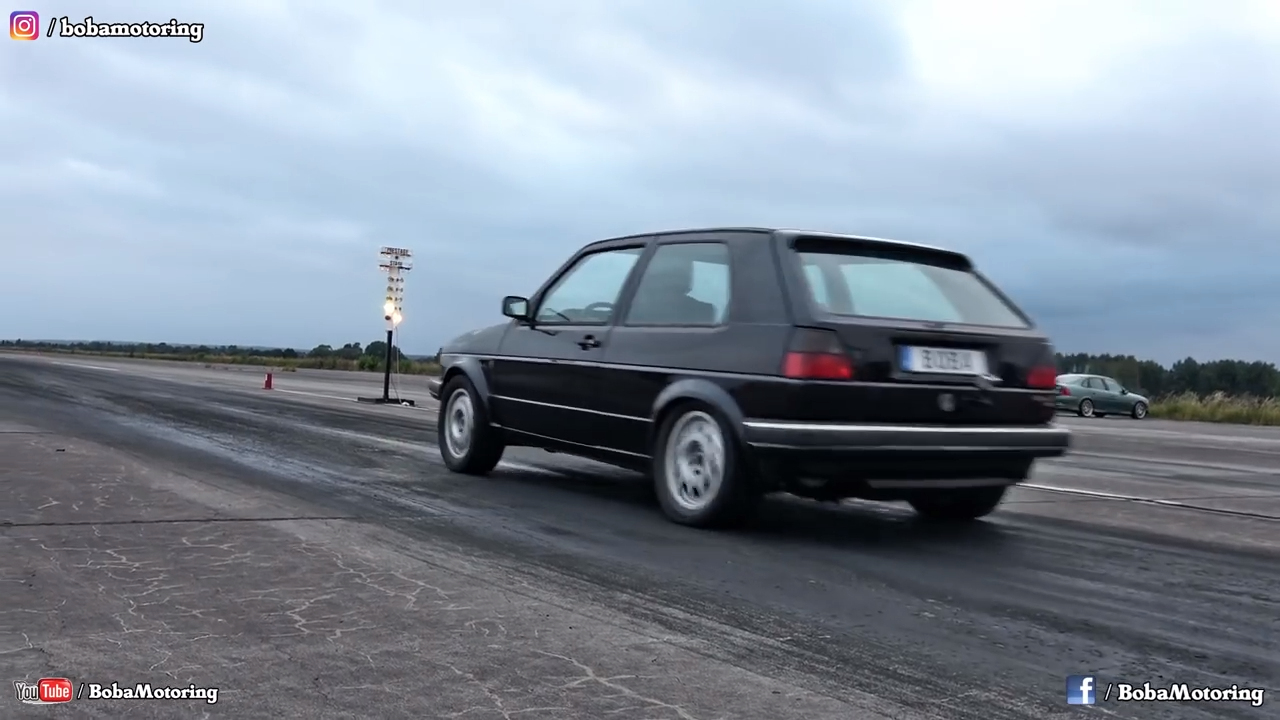 This is not the first time we have posted about this particular VW Golf and that is because the Boba Motoring creation was already ridiculously quick a few years back but a recent video shows just how much faster this hatch has gotten.
Back in 2016, this Volkswagen Golf Mk2 had 1,233 horses (919 kW) and 1,094Nm of torque produced by a turbocharged 2.0-litre engine. With the help of all-wheel drive, it needed just 2.53s for the 0-100 km/h (0-62 mph) sprint, while the quarter mile was completed in just 8.69 seconds, at 273 km/h (170 mph).
Now that it has been upgraded even more, the tuner claims their Golf DSG is the fastest of its kind in the world, releasing some very insane numbers: 0-100 km/h (0-62 mph) in just 2.1 seconds and 0-200 km/h (0-124 mph) in 5.4 seconds.
Recently it sprinted across the quarter mile mark in just 8.76 seconds at 267.9 km/h (166.47 mph) apparently making it the fastest Volkswagen DSG AWD car in the world.
The tuner claims that the DSG tramission is standard but we have our doubts considering the ridiculous amount of output it has to handle.
Either way the video makes for great entertainment and the way this thing scampers off the line is just mind warping.