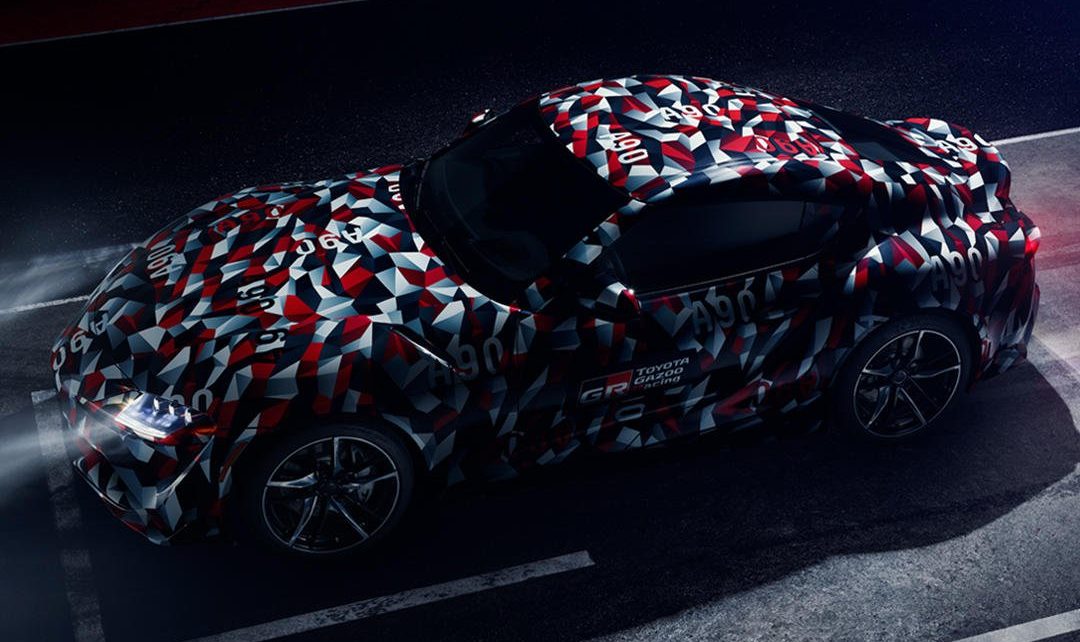 Will we FINALLY see the production version of the LONG awaited Toyota Supra next week? We will have to wait and see which version they bring to Goodwood but they have confirmed they will be there with the car.
Toyota Europe's official Twitter account announced plans for the A90-generation Supra to debut at the Festival of Speed on Thursday and provided a sole teaser photo of the car done up in a special camouflage.
The teaser images posted still show a camouflaged car, so it's not clear if we're going to see the literal car pictured, or if they'll have the final-final car ready with a clean paint job, so we can truly appreciate the final design.
Should the Supra make a production debut at the Festival of Speed later this month, it will likely beat the BMW Z4, the sports car's twin, to a reveal.
#ToyotaSupra is back.
A90.
At Goodwood Festival of Speed 2018 @fosgoodwood pic.twitter.com/qFe2aSP46k

— Toyota Europe (@toyota_europe) July 5, 2018