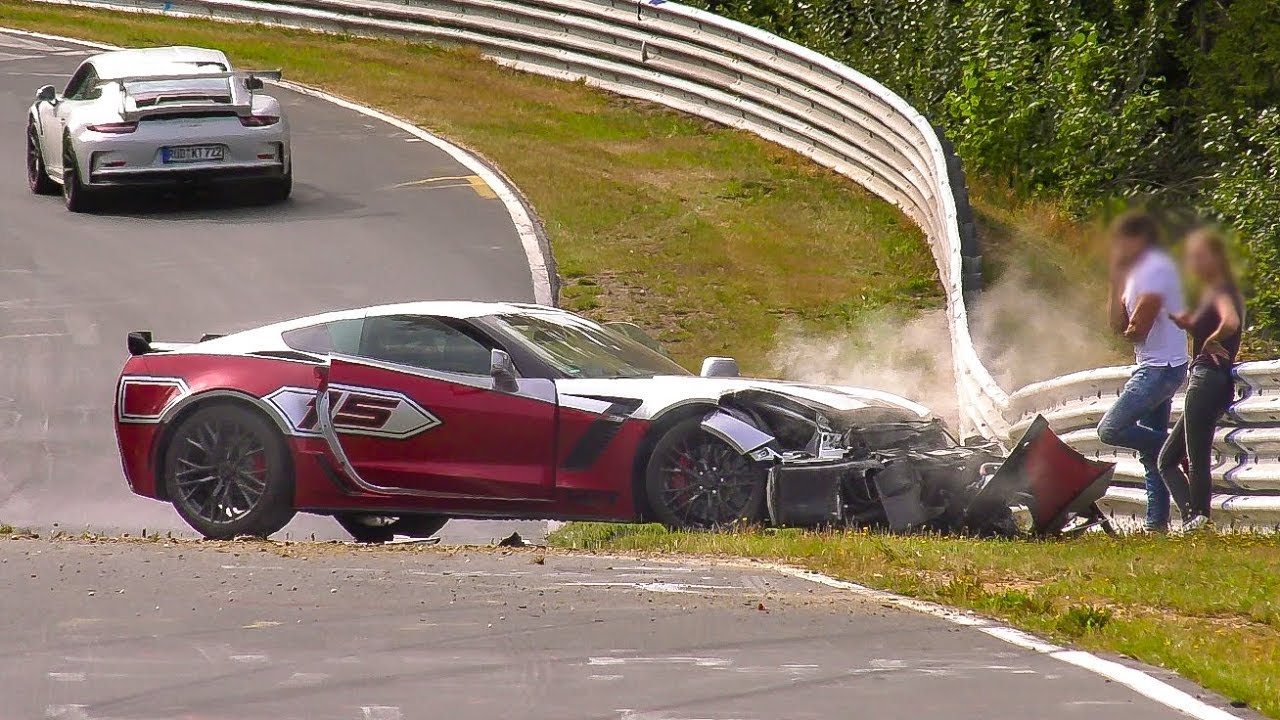 Since it is summer in Europe, the Nurburgring is open for public drives almost every day which generally means there are quite a few accidents with the less experienced drivers behind the wheels of various cars.
What we have here is a Chevy Corvette Z06 with Performance Package lapping the track at a steady but not super-fast pace. Going into a right corner, the driver keeps a good trajectory, but shortly after the apex the car mysteriously loses traction (too much gas maybe?). The next couple of seconds are crucial, but the driver misses the point where the car can be controlled and crashes into the barriers resulting in significant damage.
What's the moral of the story? Unless you are a professional driver, always keep your ESC activated on track, remain focused, and pay attention to all the little details.
If you are ever in this situation, please get behind the barriers because fiddling on your phone not paying attention to the track is another accident waiting to happen.