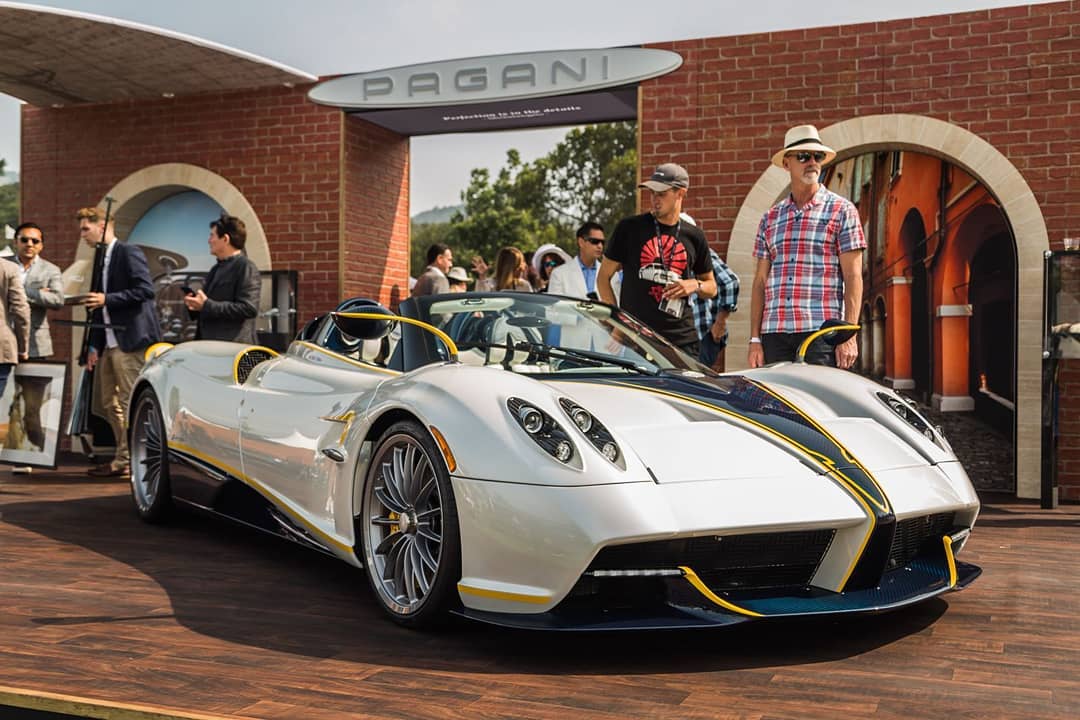 Pagani has used Pebble Beach to reveal its latest, greatest Huayra drop-top. It's called the Gyrfalcon and while it lacks wings for doors due to the missing fixed roof, a lot of its styling is out of reverence of one of the largest and fastest birds of prey.
Named after a falcon species where an adult female measures up to 1.6 metres, the Huayra Gyrfalcon is not exceptionally large. However, this Pagani shares a colour scheme with the gyrfalcon – a white body paint complemented by a dark blue shade and gold accents. Claiming the dark blue paint and gold lining is a stripe running down to the car's nose to resemble a gyrfalcon's beak.
The gyrfalcon theme is carried over to the cabin. The Pagani's door cards and headrests have a falcon's image stitched into them, the matching luggage set boasts the same emblem. There is also a special gyrfalcon gold coin embedded inside the gear selector knob. If you're a wealthy bird watcher, it seems Pagani has a supercar tailored specifically for you.
Like the 'regular' Huayra, the Gyrfalcon sources its 720 horses (536 kW) from a Mercedes-AMG derived 6.0-litre twin-turbo V12 engine. This powerplant propels the Gyrfalcon to 100km/h from rest in just 2.8 seconds. Flat out the Italian supercar will do over 380km/h.
It may sound quite cliché to say that Italian carmakers make sure that their cars reflect passion and flamboyance. The Pagani Huayra Gyrfalcon surely does confirm that stereotype as CEO Horacio Pagani states that these supercars are admired for the "passionate Italian craftsmanship".