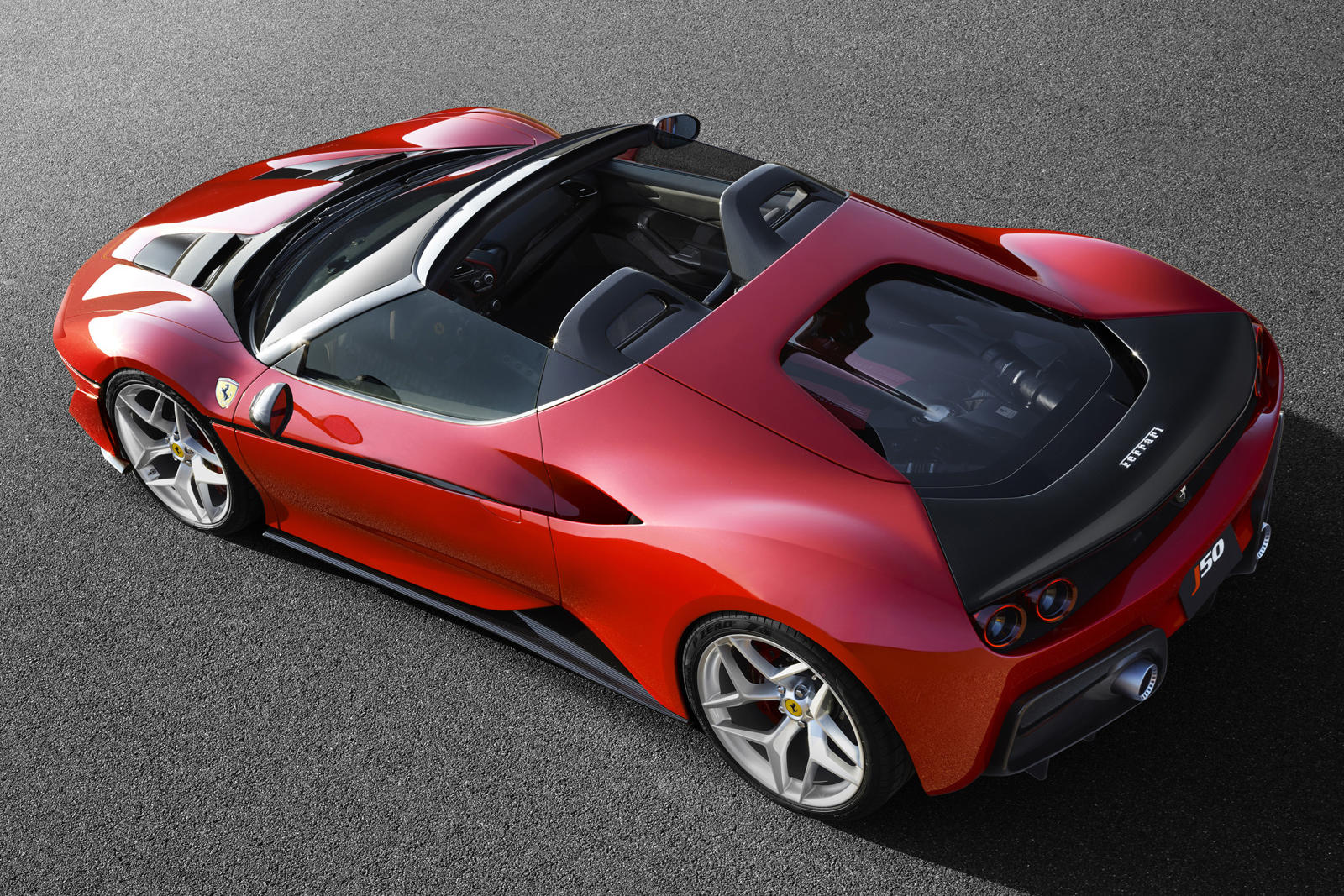 Back in 1998, the Prancing Horse manufacturer built the Ferrari 355 Targa and since then targa tops have not been mass-produced by the Italian automaker.
That could soon change as AutoGuide discovered that Ferrari filed a patent for a new targa top design with the European Patent Office. The wording of the patent states that this "Targa Top body" features a "coupe body with rigid roof that is removable and is supported at the front by the upright of the windshield and at the rear by a robust full-width roll bar."
This is rather technical engineering speak but it could indicate that they are thinking of introducing the body style once again.
For some reason the the patent images discovered show a Ferrari F430 as a design example and although we have no idea why they would use this old model, we think Ferrari intends to create a targa top for the 488 range.
Whether or not it is a one-off creation similar in design to the J50 or a proper production offering remains a mystery but let's hope it is some sort of 488 GTS to fit nicely between the GTB and Spider.