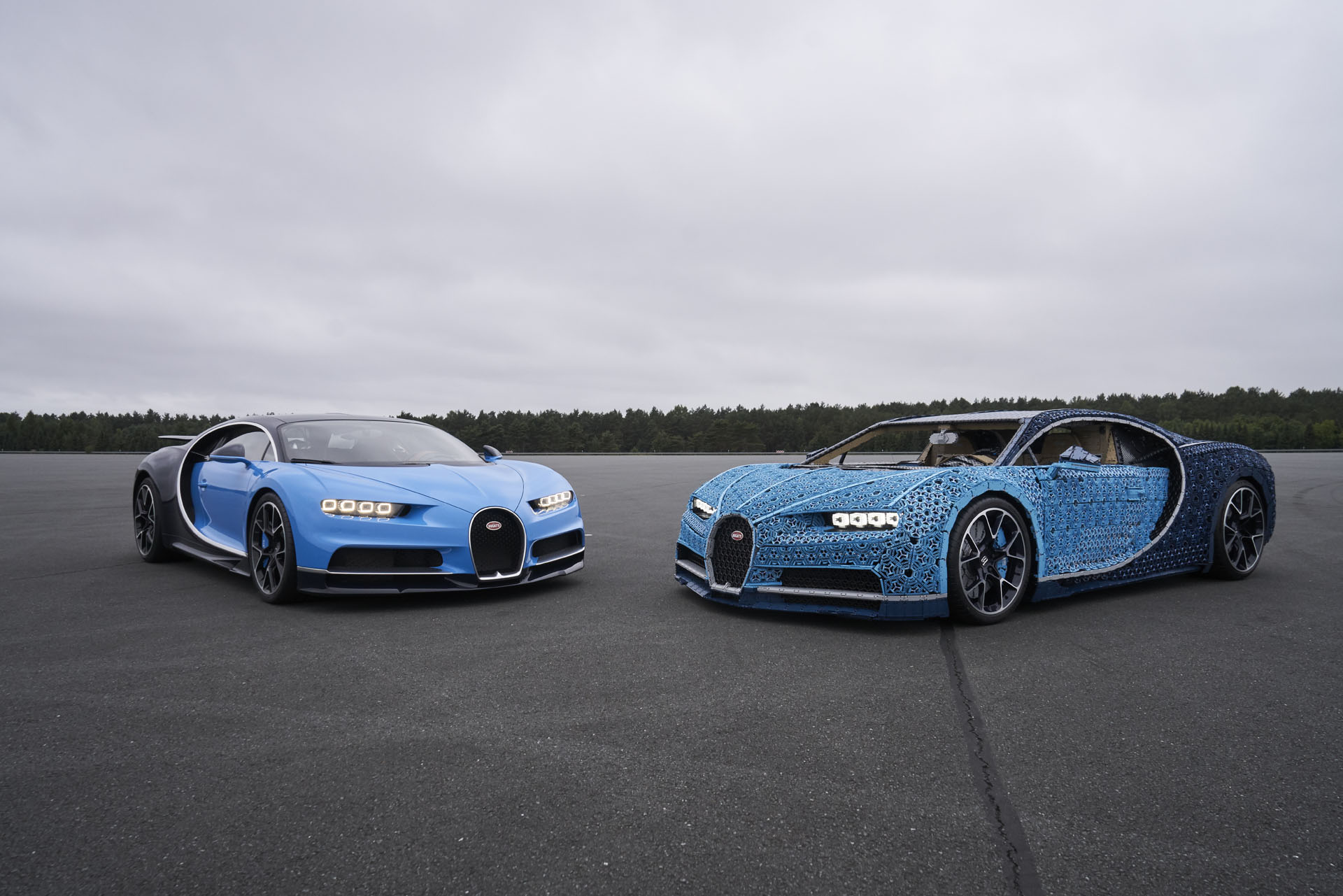 LEGO (Technic) and Bugatti are no strangers to each other and it seems the Chiron is the attracting force because they have taken their relationship to a whole new level.
Anyone can go out and buy the LEGO Chiron kit but no one can go and buy a full-size driveable Chiron like you see here. The two companies teamed up to build this full-size, fully drivable Chiron replica out of over 1 million Lego Technic pieces.
It even packs 2,304 little motors from the Lego Power Function series and 4,032 Technic gear wheels to make it actually drive. Of course it is not as fast as the real deal considering it has 5.3 horsepower (4 kW) and 92 Nm of torque but the 1.5-metric-ton replica is said to top out at little over 12 mph (20 km/h).
It took more than 13,000 man hours to develop and build and made use of 339 different types of Lego pieces.
"Driving the LEGO Chiron was a great experience, which I thoroughly enjoyed," said Wallace. "All those years ago I could never have imagined that one day I would actually drive a LEGO car!"
"This life-size model is a first of its kind in so many ways and with it, we wanted to push the boundaries of our own imagination," added Lego VP Lena Dixen. "Our Technic designers and the engineers from the Kladno factory in the Czech Republic, the place which also builds the impressive models for LEGO Stores and LEGOLAND parks, have done an amazing job both at recreating the Chiron's iconic shapes and making it possible to drive this model. It's a fascinating example of the LEGO Technic building system in action and its potential for creative reinvention."