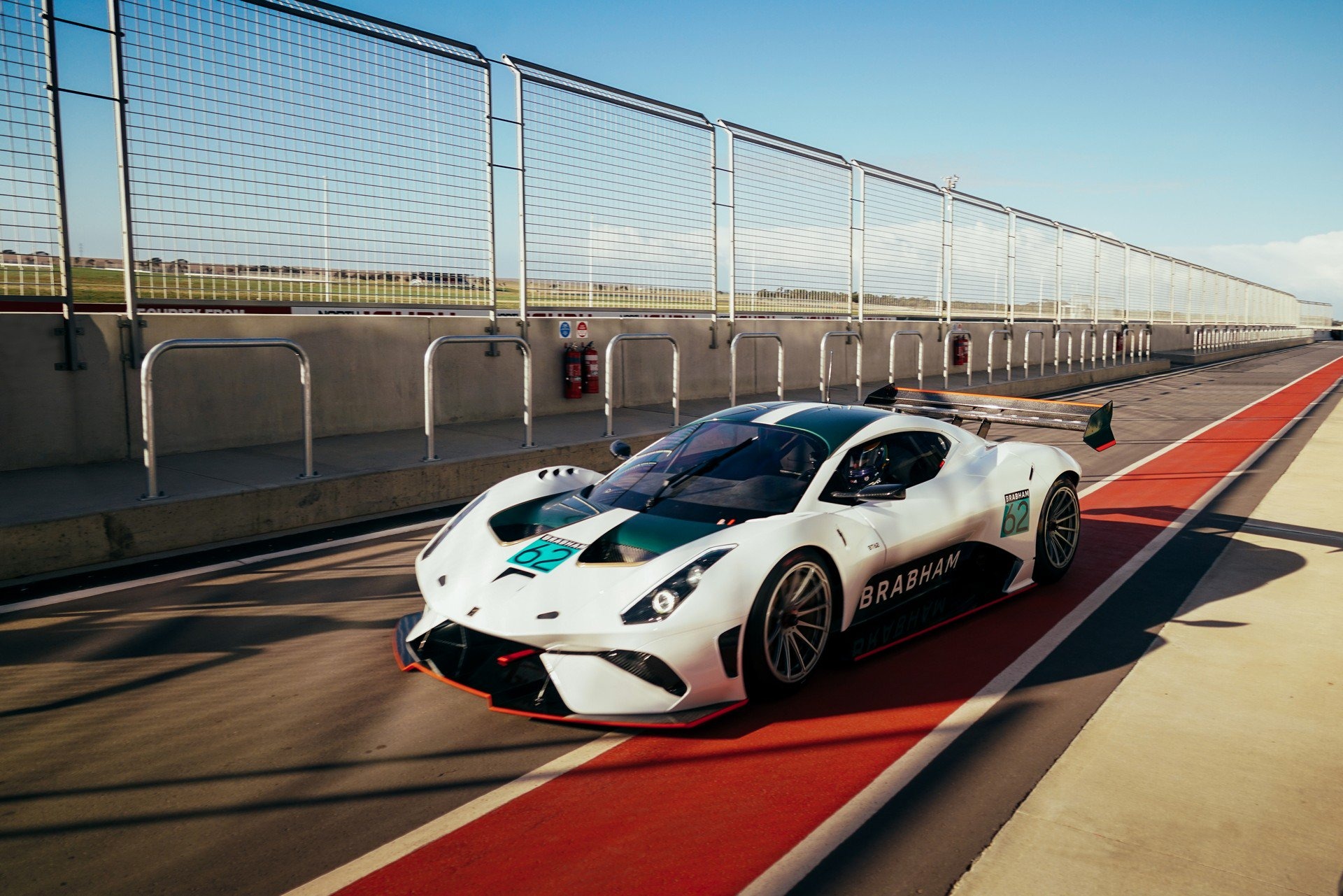 Brabham Automotive are not stopping after the Goodwood Festival of Speed as they will be pulling off the covers of their BT62 at Monterey Car Week for the first time in North America.
It will be on display at the Michelin stand at Laguna Seca and the car will also make appearances at McCall's Motorworks Revival and the Exotics on Cannery Row.
The car headed stateside is feature a special livery paying tribute to Dan Gurney who was the first driver to win a Formula 1 race in a Brabham. This means it draws insipration from the Brabham BT7 that Gurney drove to victory in the French GP of 1964.
Not only will it make it's first appearance in North America, they also announced that they received their first order from a customer in the US of A and although they did not say who purchased it, they did mentioned it was sold for $1.3 million (approx. R17 million).