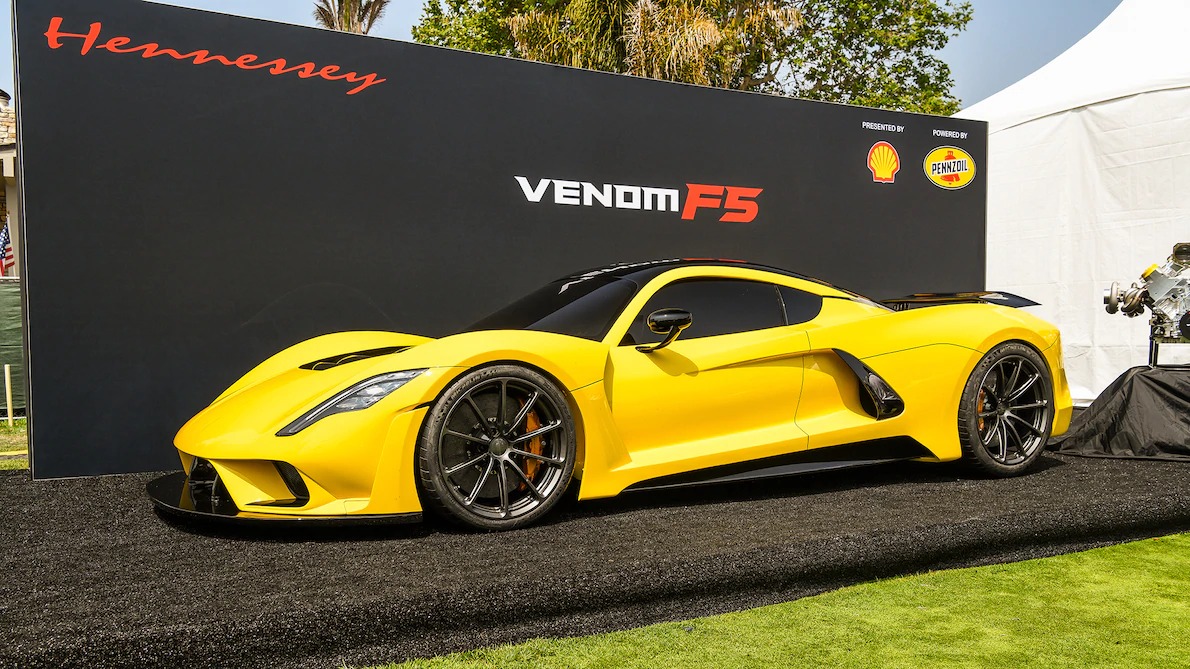 This year's Monterey Car Week saw the unveiling of the Hennessey Venom F5's powerplant and by the look of it, Hennessey might achieve its target of making the first street-legal car capable of a top speed that exceeds 482 km/h.
While the recently revealed Bugatti Divo is powered by an 8.0-litre W16 engine with four turbochargers to make 1,479 hp (1,103 kW) and 1,600 Nm of torque, its top speed is limited to 380 km/h. To surpass these numbers, one could imagine that Hennessey has to come with an even bigger engine but surprisingly, it will use half the number of cylinders as with the turbochargers for the Venom F5. Sounds too ambitious?
Hennessey might be using a twin-turbo V8 to power the new Venom but before we draw any conclusions, this engine displaces 7.6 litres. It's made from a billet aluminium block and the cylinder sleeves are made of steel, so are the stainless steel headers for the turbochargers. This engine also features billet compressor wheels and boasts a compression ratio of 9.3:1.
The result of all this geeky bits and pieces is a maximum power output rated at 1,600 hp (1,193 kW) and an earth shaking 1,760 Nm of torque. What sounds even more promising is that Hennessey has previously announced that the Venom F5 will weigh around 1,338 kg which makes it substantially lighter than the Bugatti. This justifies why the American manufacturer feels "confident" about setting new speed records in 2019, as John Hennessey said.
The automaker didn't reveal much else about the engine, but it has previously said that the F5 will be able to accelerate from 0 to 300 km/h in less than a scarcely believable 10 seconds while the run to 400 km/h is set to be dealt with in less than 30 seconds. Thereafter, it shouldn't be long before the aimed top speed of 482 km/h is reached.