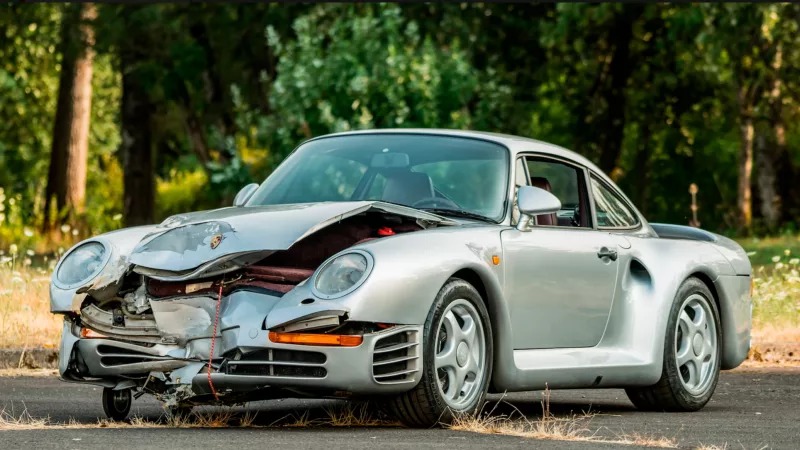 Sometimes a disaster is simply out of your hands and this sad looking Porsche 959 is one such case.
As you can see it has suffered some substantial front end damage and that is from colliding with a tree but not in the normal way (being driven). A trailer hauling the 959 disconnected from the vehicle towing it and ending up crashing into a tree. The Porsche just suffered the consequences of some bad connections.
Judging from the pictures (below the video), it appears that the tree impacted the right side of the trailer, and the force of the impact broke the 959 free from its hold-down straps. The Porsche collided with the tree, then bounced rearward, wedged at an angle inside the trailer.
Despite the damage it suffered, it still went up for auction with Mecum on Friday and sold for $467,500 (approx. R6.7 million). This is due to the fact that it is still running (see video below), it is a one of 204 Porsche 959 Komfort and it has just 3657 miles (5885 km) on the clock.