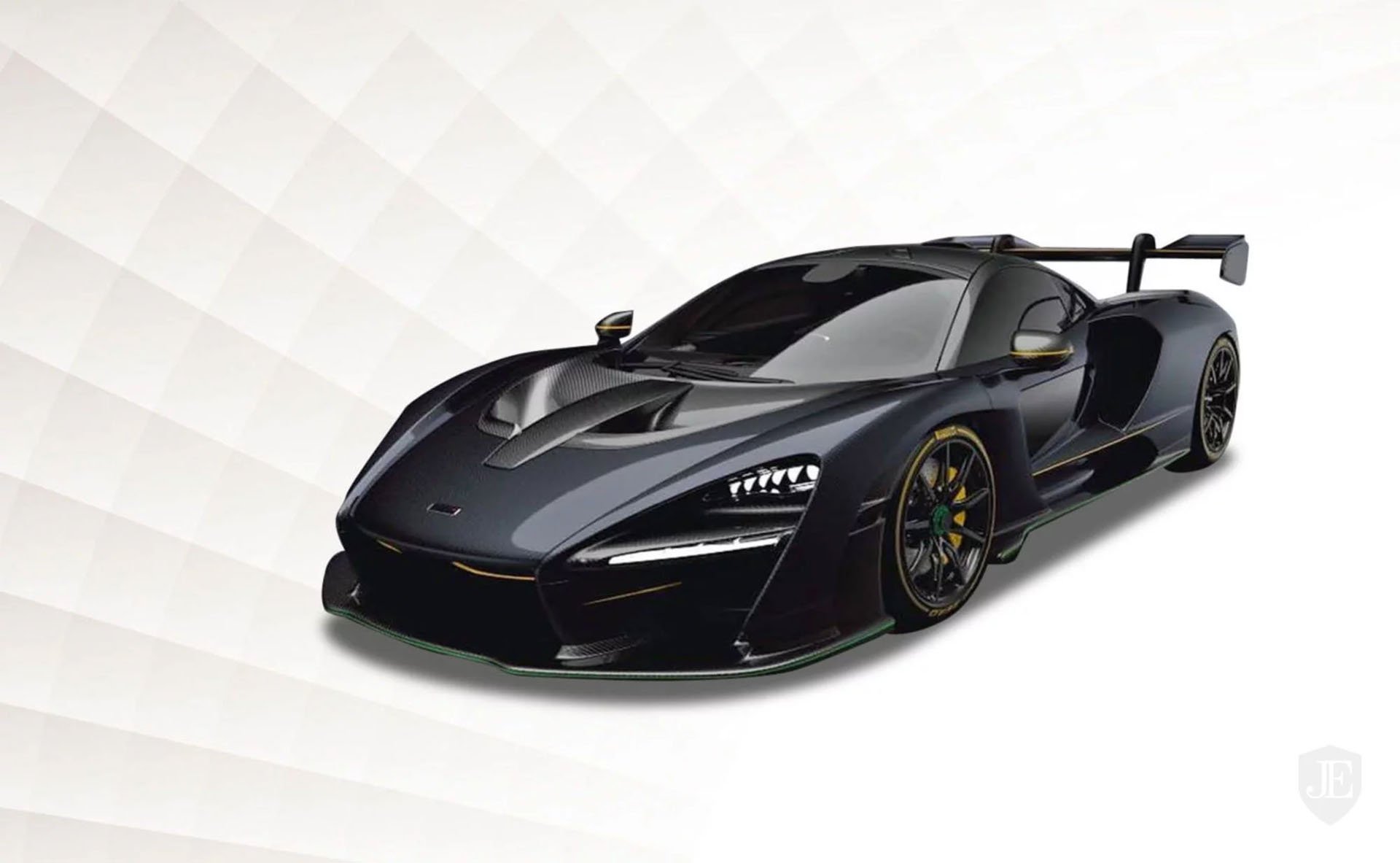 When the McLaren Senna first came out, it had a price tag of £750,000 (approx. R13.8 Million) but if you thought that was bonkers, try buying one now. As all 500 units are now sold out, prices of the British hypercar have scaled up rapidly on the second-hand market, so much so that the one we've come across selling for £1,250,000 (approx. R23,025,000) could actually be a bargain.
Advertised on the JamesEdition webpage, the Senna in question features an all-black spec with some yellow details peeping here and there. The cabin is also blacked out, giving the hypercar its well-deserved ominous appeal. The McLaren is also said to clock only delivery mileage meaning it has barely stretched its legs.
Just a quick reminder: the McLaren Senna has a 4.0-litre twin-turbocharged V8 packed between the passenger compartment and rear axle. This is the same powerplant found in the 720S supercar, but it delivers 789 hp (588 kW) and 800 Nm in this application. Couple this with a weight of 1,198 kg and you get car that does 0-100 km/h in just 2.7 seconds. The top speed is limited to 340 km/h.
With all 500 units of the McLaren Senna having sold out even quicker than the car is, it is clear that demand for the hypercar far outweighs the supply. Figuring out what this does to the price is a bit of a no brainer. We can therefore say that at £1.25-million, this Senna is actually a bargain and anyone who gets their hands on it will be considered a very lucky individual.