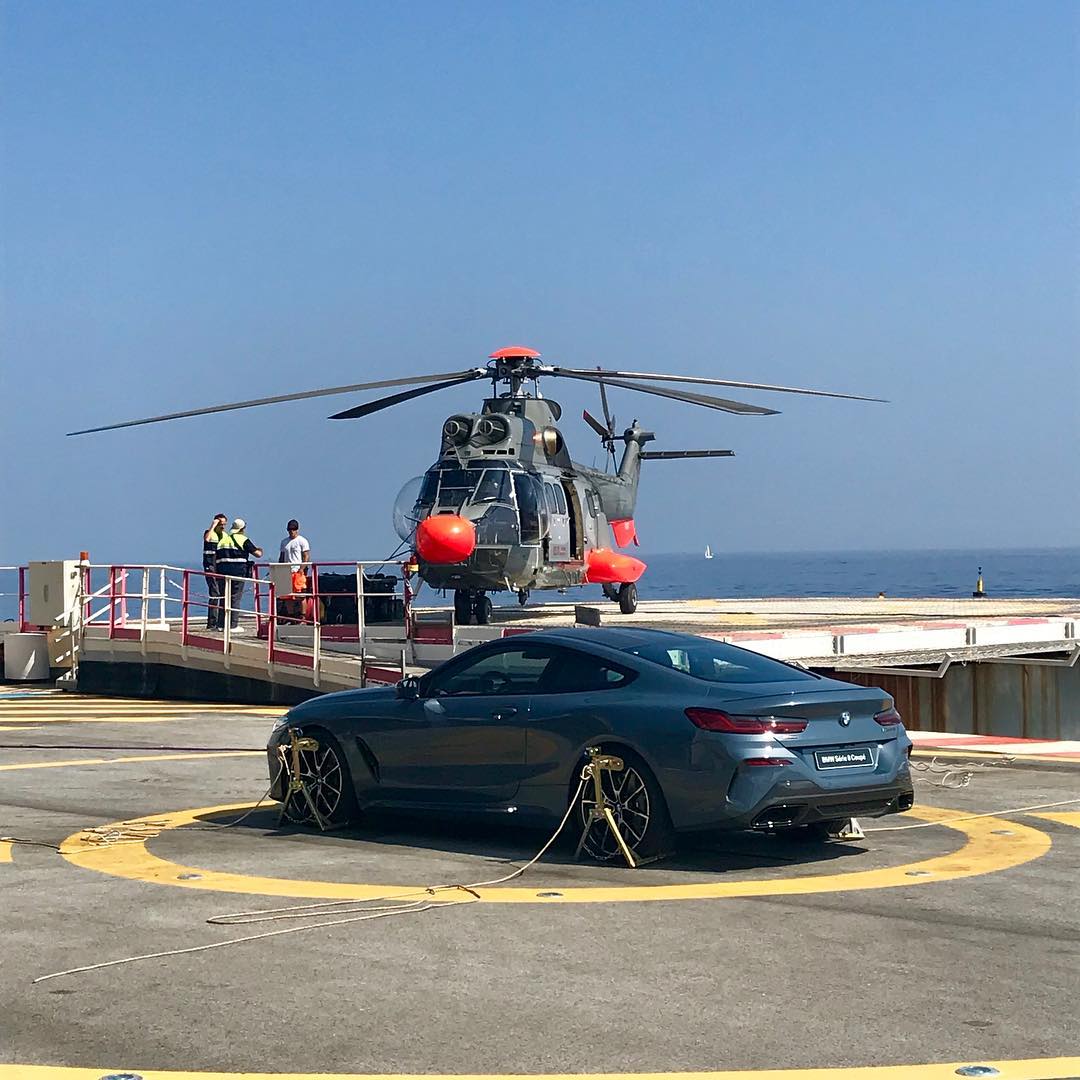 The BMW 8 Series will be making an appearance at the Paris Motor Show next week but it made a little cameo in Monaco recently via a Helicopter drop off (as one does).
Whether or not this is a customer car (and delivery) is not known but it is still a pretty damn cool way to unveil a car.
Customers should start receiving their builds very soon (if they have not started already) and we can expect to see the first units arrive in South Africa in the first quarter of next year.
Pricing for the M850i xDrive is not known as of yet but we will be sure to update you as soon as we do know.