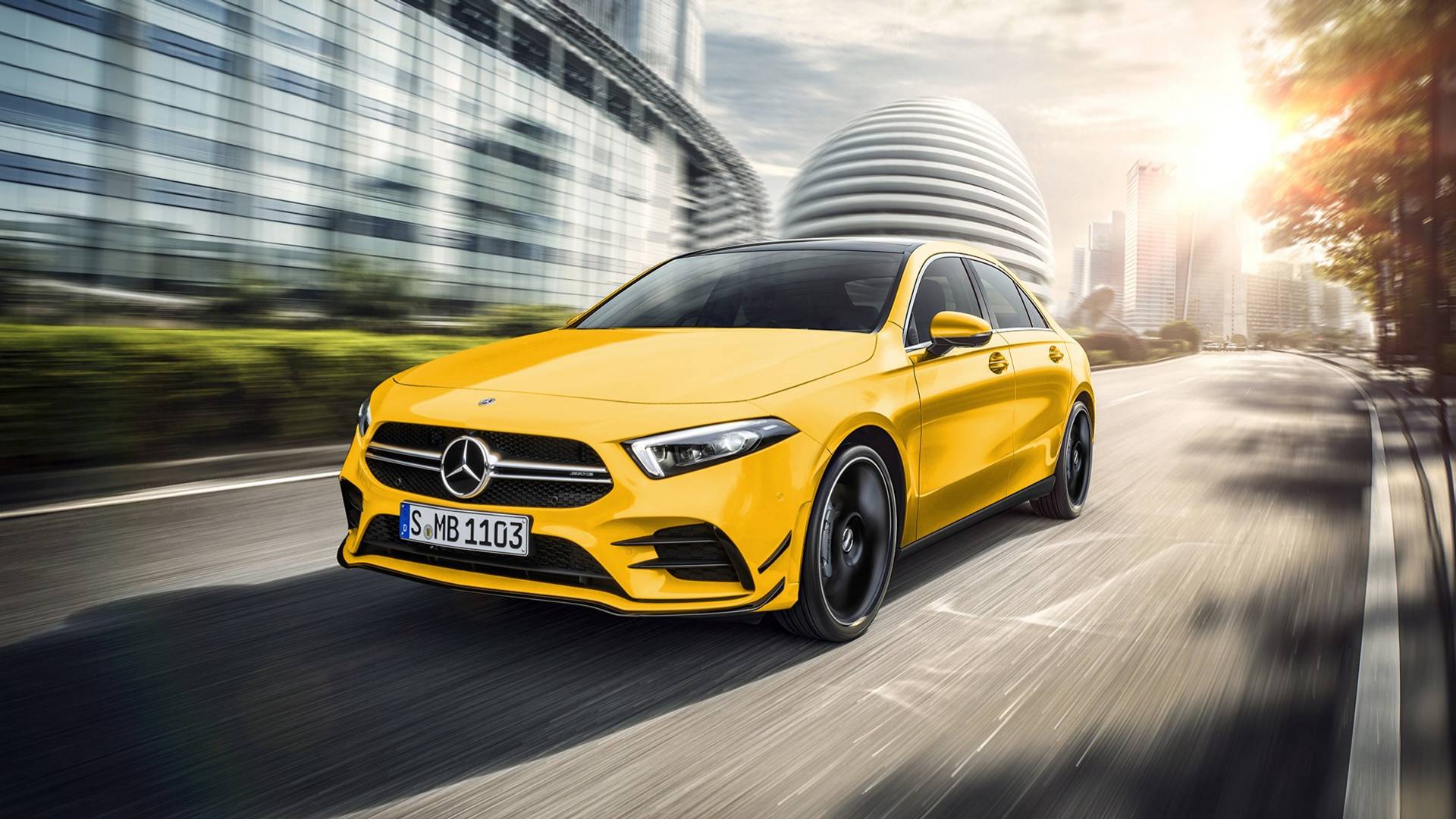 Mercedes-AMG recently revealed its new hot hatchback due to arrive in 2019. Wearing the A35 moniker, the new pocket rocket will be the only full-on AMG model in the A-Class range meaning that the sedan currently doesn't get the performance bump. Luckily however, some renders just hit the net showing what the new A-Class sedan would look like with a full AMG kit.
The rendering was done by a man called Kleber Silva who published the craft on Behance.net naming it the AMG A45. Despite the artist's title of the rendering, the car imagined is based on the Mercedes-AMG A35 that hit media release sporting yellow body paint with black details including the rear wing. Silva's artwork however is so good that you wouldn't notice that it's a rendering unless you've seen pictures of the A35 and memorized its number plate.
According to these renders, the A35 sedan loses the hatchback's rear wing as it gains a boot. This gives it a more subtle and elegant posture rather than the street racer stance you get from the hatchback. The sedan also appears to feature a full panoramic roof resulting in more black details, as are the black side skirts.
With the A-Class sedan already on stream, these renders leave us with questions concerning Mercedes-Benz eventually deciding to make a full-on AMG variant of its sub-compact sedan.
Meanwhile, we will be eagerly anticipating the A35 AMG hatchback to arrive next year with a 302 hp (225 kW) 2.0-litre four-cylinder engine. The car is promised to be capable of doing 0-100 km/h in 4.7 seconds which puts it on par with Audi and VW offerings in the segment.