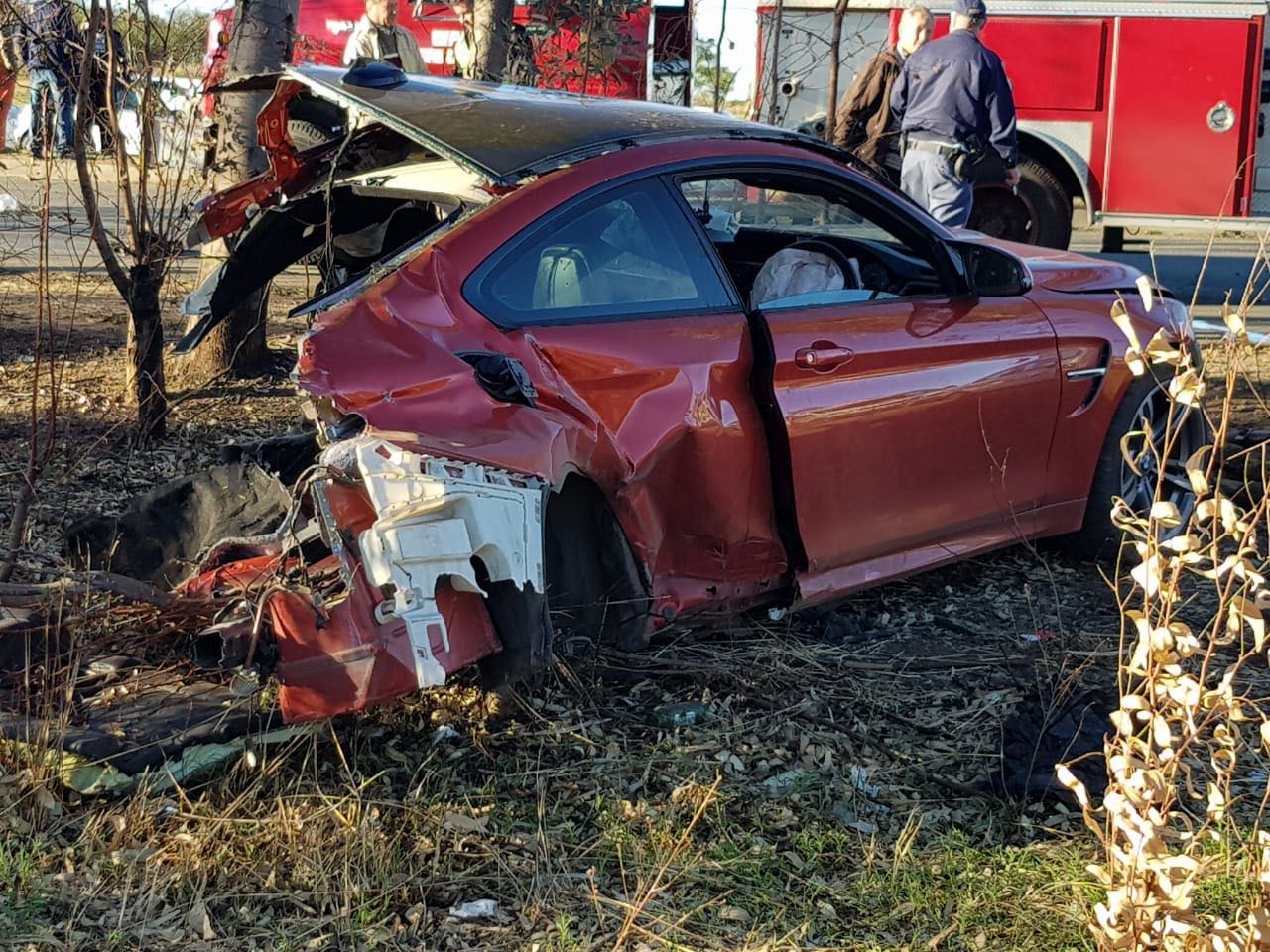 Local DJ act, DJ T-Skull and two other friends lost their lives this weekend after the BMW M4 they were travelling had a high speed crash in the Vaal Vinicity in South Africa.
According to Hashdon Mag, the popular Vaal DJ also known as Thato Calvin Sekere, "together with his friend* lost their lives in a car accident on Sunday, 09th of September 2018 in Sebokeng, Moshoeshoe road."
*The video you see below was apparently the footage just before the incident and as you can see the car had three occupants.
Not sure if all three occupants passed away at this stage but taking a look at the images from the crash scene tell a very grim story. The car has been ripped to pieces with the rear seats being completely separated from the rest of the car during the impact.
RIP to those that lost their lives and thoughts and prayers go out to everyone affected by this tragedy.
UPDATE: According to Arrive Alive, two people lost their lives in the incident and it occurred on Houtkop Road in Vereeniging.
UPDATE 2: According to Sedibengster, the driver of a vehicle that crashed into a tree on Houtkop road  leaving two dead has been arrested. Vereeniging police spokesperson captain Fikile Funda confirmed that the driver had been arrested and charged with culpable homicide and drunk and driving. According to Funda, the fourth occupant sustained minor injuries.