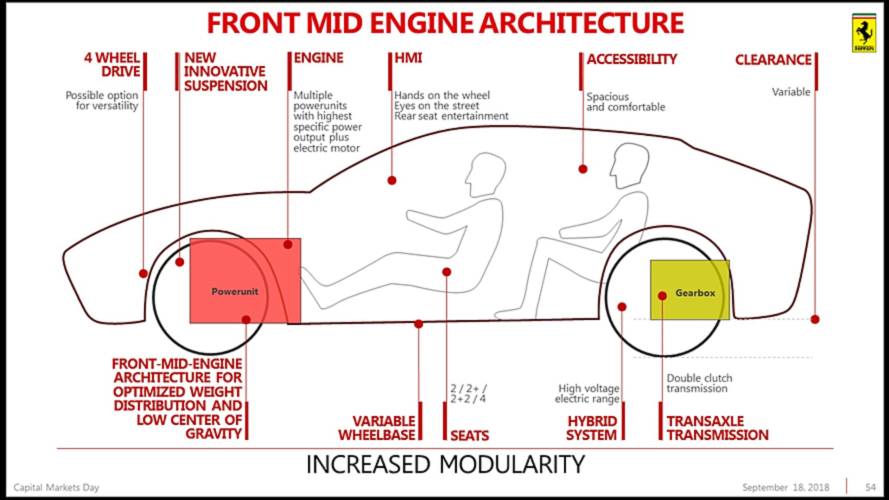 Ferrari has held a presentation further confirming rumours of its forthcoming SUV. While the details are limited, they do give us enough reason to believe that despite being Italian brand's first bet on this game, this five-door crossover will be anything but slouch.
For starters, it will be titled the "Purosangue." Once you've got the hang of pronouncing the name, and learned that it is Italian for 'thoroughbred', you don't need much of an imagination to figure out the kind of SUV Ferrari aims to offer. In addition, CEO Louis C. Camilleri would appreciate it if we refrained from using 'SUV' as a description. "That word, I do not want to hear it in the same phrase as Ferrari," the company's new boss said.
Still, the Purosangue will be a bit different from Ferraris we're used to. It will ride on the brand's new front-engined structural design which also accommodates an electric powertrain and all-wheel drive setup.
Also hinting at the crossover's possible brute approach is its Front Mid Engine architecture. It shows a front-mounted powertrain sitting behind the front axle. The Purosangue will be also using a transaxle, this means that its twin-clutch gearbox will sit by the rear axle.
Courtesy of its hybrid setup, the four-wheel drive Ferrari will have only the rear wheels getting electric power, while its probable V8 powers the front wheels.
As the expression "crossover" suggests, the Purosangue will be smaller than its Italian rival, the Lamborghini Urus. Also, despite it having five-doors and a high ground clearance, Ferrari's first crossover will feature a coupe-enthused shape.
While the architecture shows an example of a hybrid-powered Purosangue, buyers will also be able to opt for a model boasting a pure internal combustion power train.