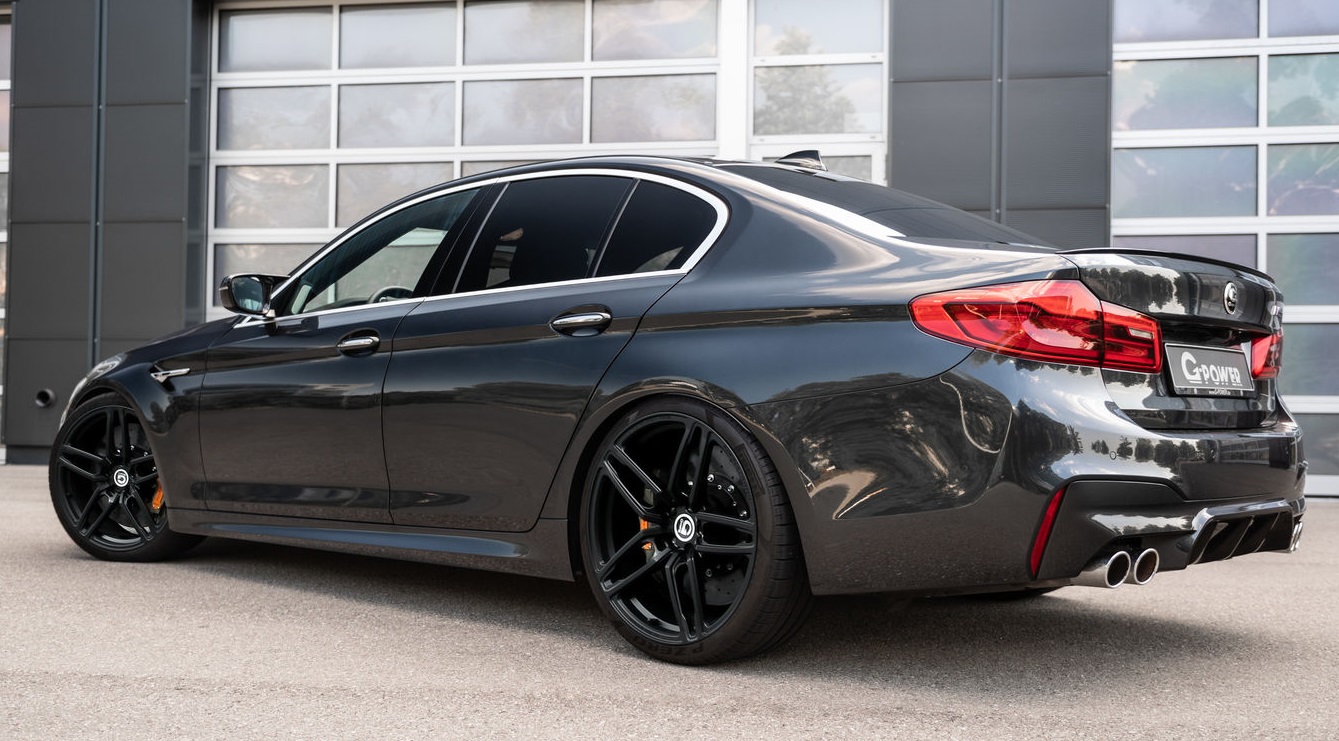 G-Power are not only tinkering with BMW's these days but their latest offering sees them choose the fastest BMW you can currently buy in the form of the new BMW M5 (F90).
In factory trim the M5 comes with 600 horses which is certainly not weak by any standards but the tuner can now offer as much as 790 hp (588 kW) thanks to their power upgrade kit.
Stage 1 is the result of electronic adjustments alone. The Performance Module V1 for the twin-turbo V8 is good for an extra 98 hp (74 kW). The 750 package adds to the software mod new downpipes and modified (larger) turbo intakes. Finally, the 790 hp (588 kw) package pairs a beefed up software with modified turbo intakes and a titanium exhaust system boasting four 100-millimeter carbon/titanium tailpipes.
The most potent offering removes the top speed limiter which means the super saloon can climb to 335 km/h but more impressive is the 0 to 100 km/h sprint being achieved in just 2.9 seconds. This is thanks to a whopping 980 Nm of torque being sent to all four wheels.
As is always the case with G-Power, there is a set of Hurricane RR wheels in size 21 inch but, the M5 also gets an extra treat in form of a G-POWER VENTURI RR carbon fibre hood.