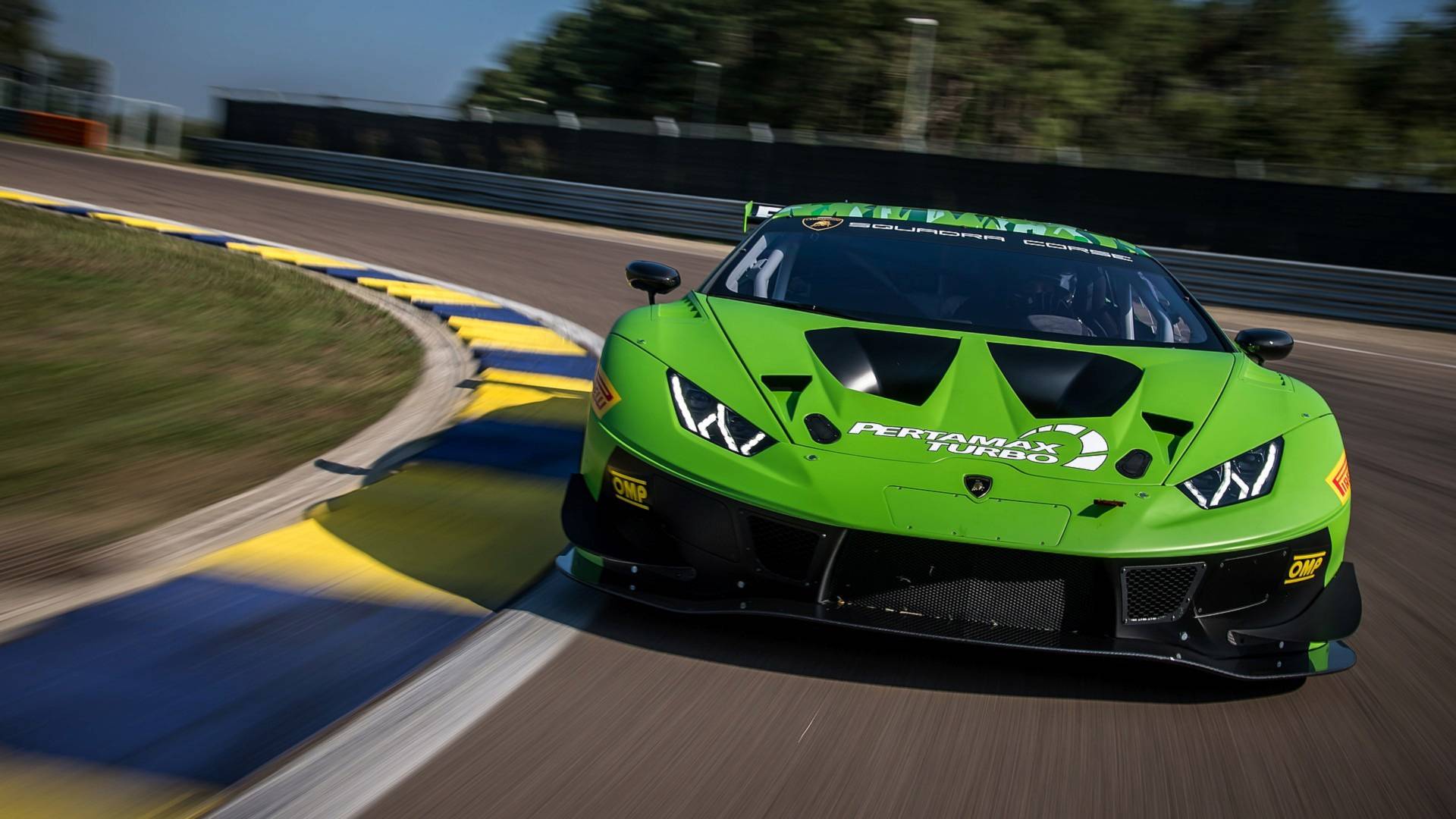 An updated version of the Lamborghini Huracan GT3 Evo was revealed at the Nürburgring race this weekend and will be ready to roll for next year's 24 Hours of Daytona.
It has of course been engineered by the crew from Lamborghini Squadra Corse, and if you pay attention, you will notice the new Huracan GT3 Evo benefits from an array of aerodynamic tweaks developed over the course of more than one year with help from Dallara.
The front splitter has gone through some changes and it now boasts a prominent leading edge, while the hood has lost the fiberglass to make room for carbon fibre. Taken from the Huracan Super Trofeo Evo, the new large central rib boosts the radiator's cooling capacity.
As you can see the front bumper has been optimized with the addition of new lateral recesses with two big flicks to allow the race car to generate more downforce at the front axle. For the same purpose, the back features a beefy wing made from carbon and with the lateral ends modeled in two twists to maximize aero.
The Italian racing car did not just get aero upgrades but a few mechanical changes too. The arms of the front suspension are no longer made from steel as these are now built using billet aluminum, while at the back there are new hubs, bearings, and axle shafts. Four-way Öhlins shock absorbers, an electro-hydraulic power steering, and a new ABS system round off the changes. Power is provided by the familiar naturally aspirated 5.2-litre V10 engine, which now features the road car's new camshafts and titanium valves.